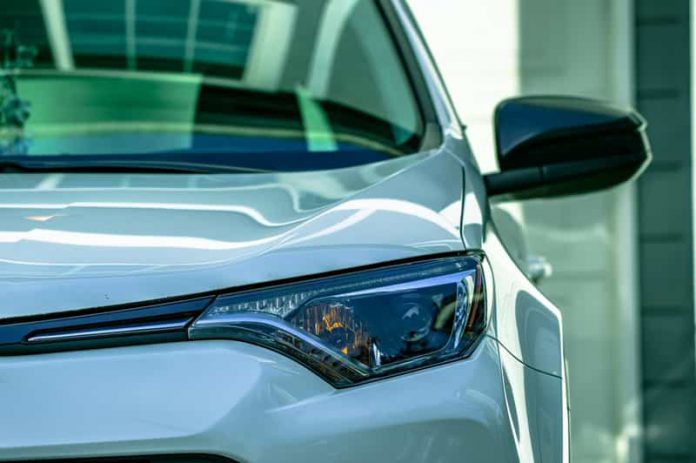 If you're interested in buying a new car, there are a lot of options to choose from, these days. To get overwhelmed with various options, you should always decide on crucial things first. Must be wondering what crucial things are, right?
That is the type of vehicle you want, that suits your needs, pocket, and demands. And if you're someone who enjoys the sporty touch of an SUV, but still unsure about it because of its full size, here we're for your rescue.
Consider a mid-size SUV! Must be wondering why right? So let's talk about a few reasons why you might need a Midsize SUV. If you're searching for a perfect sized car, it is a perfect pick, because it gives you the balance between not too small and too tightly packed cars.
Also for those who already own a Sedan and are looking to upgrade their car, a midsize SUV will be the perfect option. And if you're still against your decision, let me give you a clear idea. Here are the top 6 reasons that will help you to pick a perfect mid-size SUV without a doubt.
Very Spacious & Perfect for families
Are you the type of person who tends to travel a lot? Or a type of person who tends to transport lots of stuff almost regularly?
If yes, this will surely be ideal for you then. Midsize SUVs offers the perfect amount of space. If you're planning a vacation with family, this car can be your savior. Because it has an ample amount of space for luggage and passengers.
It is more roomier than a small-sized car but also not too big at the same time. It allows you to have a comfortable ride throughout your journey.
It provides you with a third row that can be ideal for your kids. The legroom available is enough for an adult as well as children.
The best part about these cars is that if you don't need the third row, you can easily fold them and have extra space for your luggage.
If you compare these cars with regular cars then surely these cars will win under the category of storage space. If you're looking for some such cars, Chevrolet Traverse, Buick Enclave can be a perfect choice.
Better resale value
These kinds of cars have always been in demand. The biggest reason for this is that if you want to sell your car, you'll get a good deal for it in the market.
In comparison to Sedan, a mid size SUV will give you a better price. If you're someone who plans for the long-term this can be a game-changer for you.
You can go through the reliability rating of the cars for better assurance.
Some great cars available in 2022 from this category are Honda Passport, Nissan Murano, Chevy Blazer. They have ideally the best resale value till now. So before buying yours have a look at them.
Great warranty
Another great advantage of midsize SUVs is that they provide great warranties. They always come with a long period of factory warranty. Which eventually helps in maintenance. It becomes very low and cost-efficient in the long haul.
So before finalizing your car always look for automotive companies that offer good warranty packages, complimentary servicing, and additional insurance services.
Whether you're finding it online or offline, make sure your dealer provides you with all these things with your car, and if not make sure you look for someone better.
Better Safety
Mid-size SUVs are always considered as the safest option for regular cars and sedans. That's because they have better ground clearance. They are sturdy with more endurance, and that's something everyone asks for before buying a car.
Though the safety of the car depends on the person driving and handling it, still, it's a great option to choose a car that has some basic safety protocols of its own.
Always check NHTSA or IIHS for the rating before purchasing your car. This will help you choose between the safest options.
Toyota Highlander, Ford explorer are the safest options of 2022 for buying.
Towing & Long drive
If you are not setting out for long drives with your family and friends due to lack of space in your vehicle, you're definitely missing out on something very amazing.
Mid-size SUVs have decent towing capacity and space which is totally worth the investment. And that's why these are perfect for long drives.
Convenient for both small and mid-size families with some extra passengers. The top choices under this category are Dodge Durango and Land Rover discovery. Before making the final decision, let's have a look at some advantages of mid-size SUV.
Advantages of mid-size SUV in comparison to Sedan
Sedans are lightweight and easy to use while SUVs offer better grip on the way.
It has sufficient balance between small and medium-sized cars, meanwhile, Sedan doesn't have it.
In an SUV available storage area is way too bigger than what is typically available in the trunk of a sedan.
The sedan is suitable for small families, SUVs are suitable for both small-sized families and mid-sized families.
In terms of power and engine, the SUV is surely better in comparison to the Sedan.
Sedans are all about comfort but SUVs are more about sporty demeanour.
Conclusion
If you're planning to buy a good-looking sporty car, you should definitely consider the above points.
These will surely help you in making your decision worth making. In case you're still not sure about your car, let me tell you that mid size SUV is the perfect option.
You can find both petrol and diesel models in mid size SUVs. They have powertrain variations, better technical features, and much more.
There are way too many options to choose from, but this will surely be an ideal pick.
So what are you thinking about? Go and book yours now.