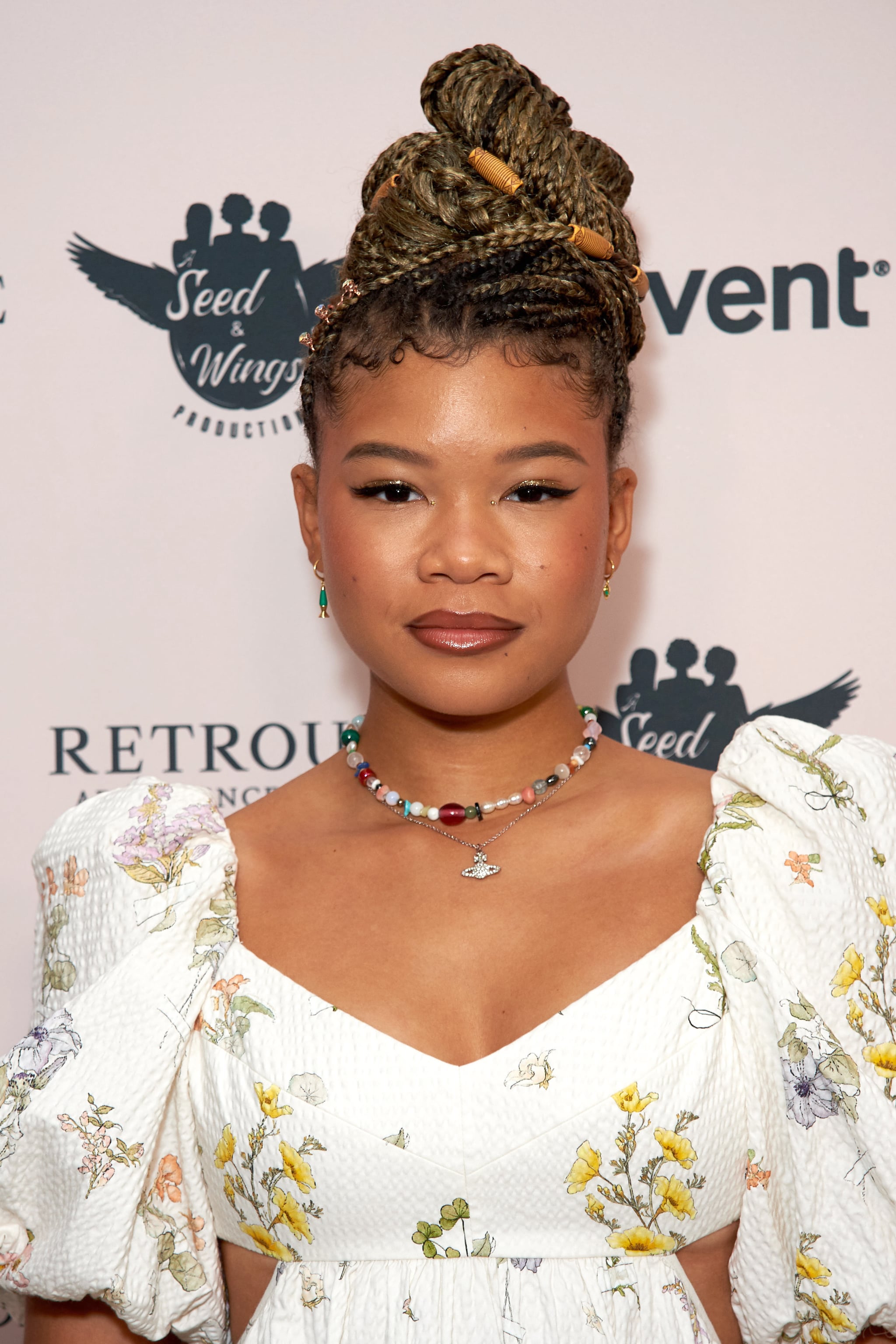 Image Source: Getty/Unique Nicole / Contributor
Storm Reid is proving, yet again, that a manicure can make the best accessory to any look. The actor recently attended Edward Enninful's "A Visible Man" book launch in Los Angeles, and her nails perfectly complemented her makeup.
Reid's nails were filed to a long coffin shape and featured a simple french-tip design on each finger. For a fun twist in the look, she strayed from the typical white tip and instead opted for a bright pastel-blue color — an almost exact match to the blue eyeshadow she was wearing.
Reid kept the rest of her look fairly simple, opting for blond braids and luminous makeup to finish the ensemble. French tips have been one of the most pervasive Y2K beauty trends making a resurgence in the last few years, with the nail look dominating both red carpets and social media alike. If you want to take part in the trend but want to put your own spin on it, offshoots of the traditional style like chrome, split, and deconstructed french tips have also begun to trend, so you have plenty of options to choose from.
Take a closer look at Reid's nails below.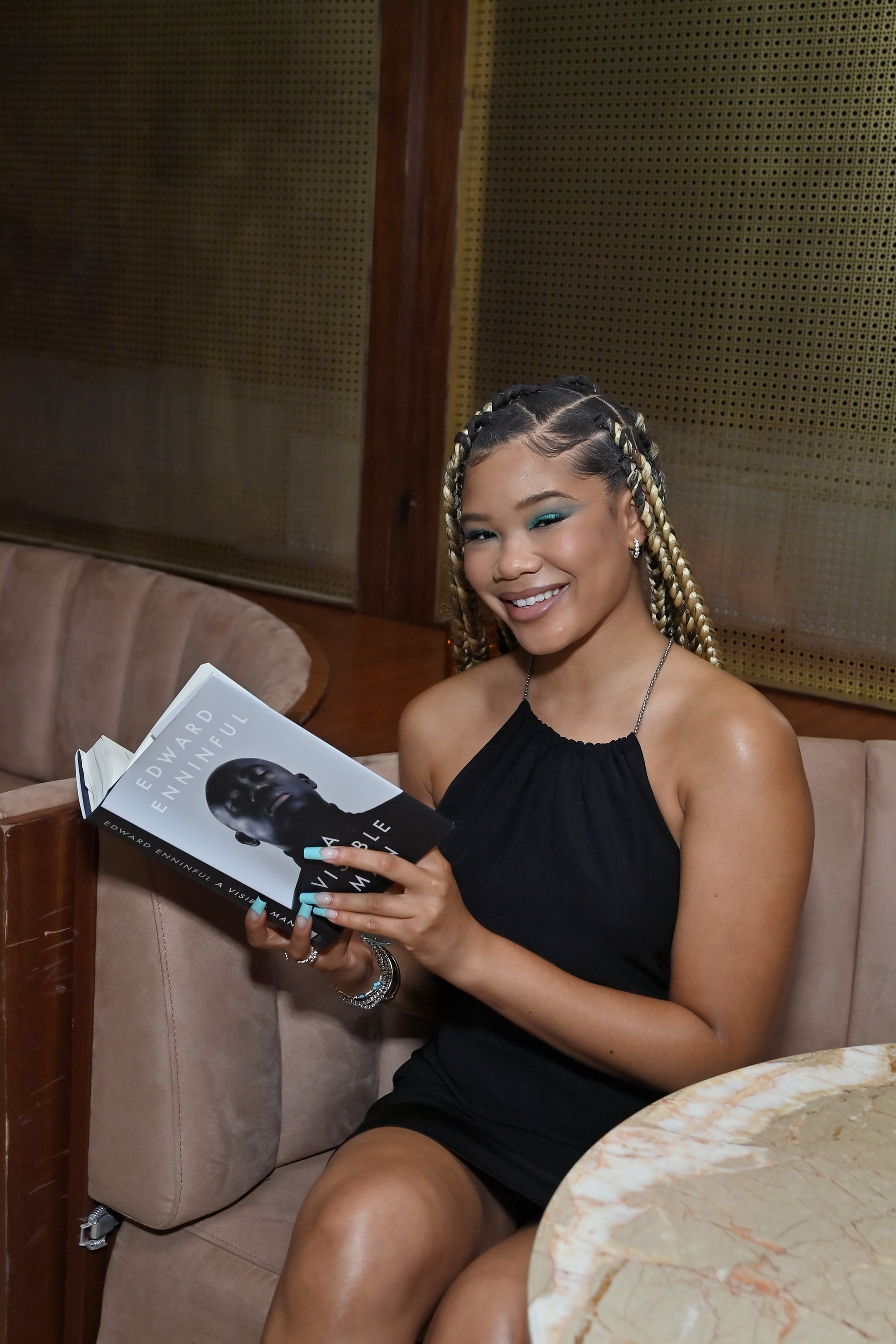 Image Source: Getty/Stefanie Keenan / Contributor