If you're looking for a savory scone recipe then you need to make these Bacon Cheddar Scones! They're made with buttermilk and so delicious.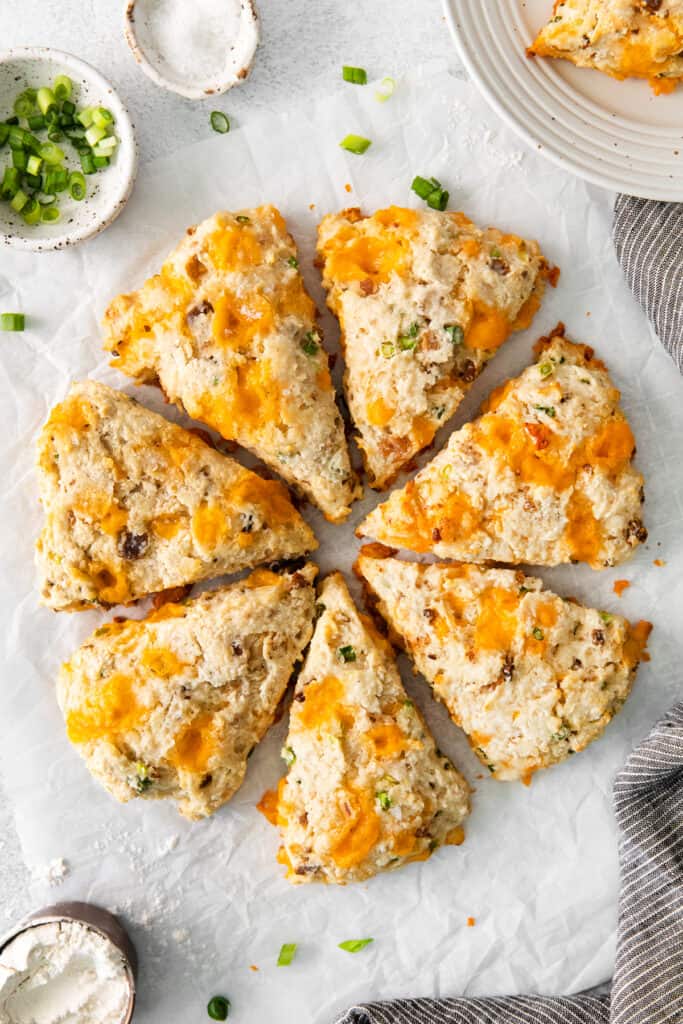 We Love Savory Scones
Team Cheese Knees = team savory and this savory scone recipe has been a recipe we've wanted to develop for years!
Well, it's finally here and we're excited to introduce you to this Bacon Cheddar Scone. It's savory, buttery, and cheesy all at the same time.
Oh, and bacon. This scone deserved bacon.
Why you'll love it!
<10 ingredients
Simple flavors
Savory breakfast or yummy side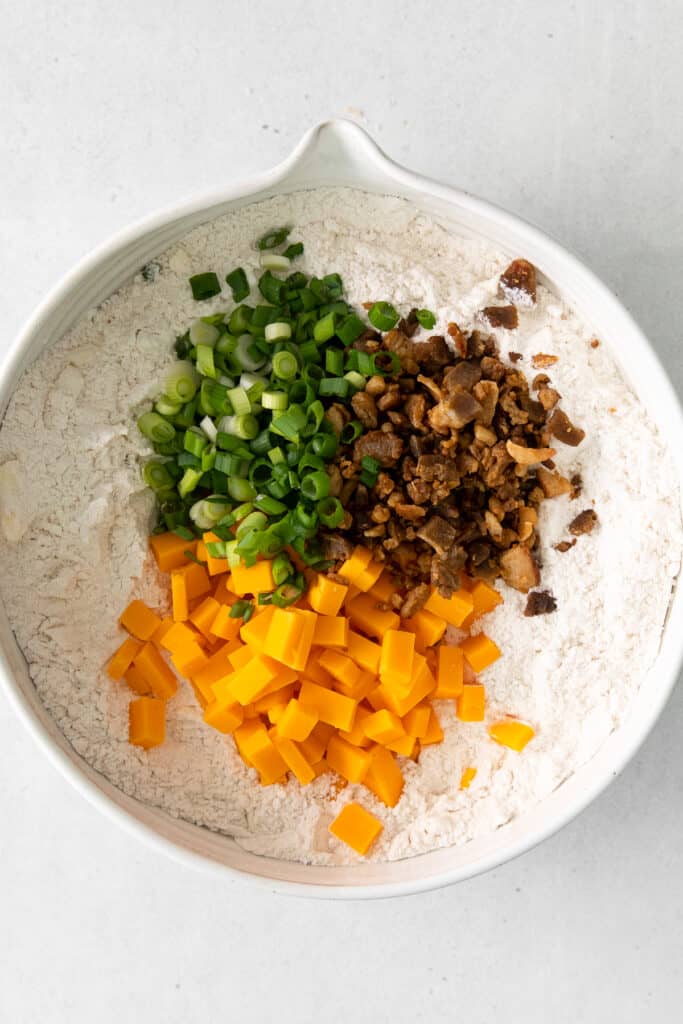 Featured Ingredients
How to Make Savory Scones
Combine Dry
Add flour, baking powder, salt, and sugar into a large bowl.
Grate Butter
Grate the cold butter into the bowl and use a fork or dough cutter to cut it into the flour.
Add Flavors
Add bacon, cheddar, and chives into the bowl and mix.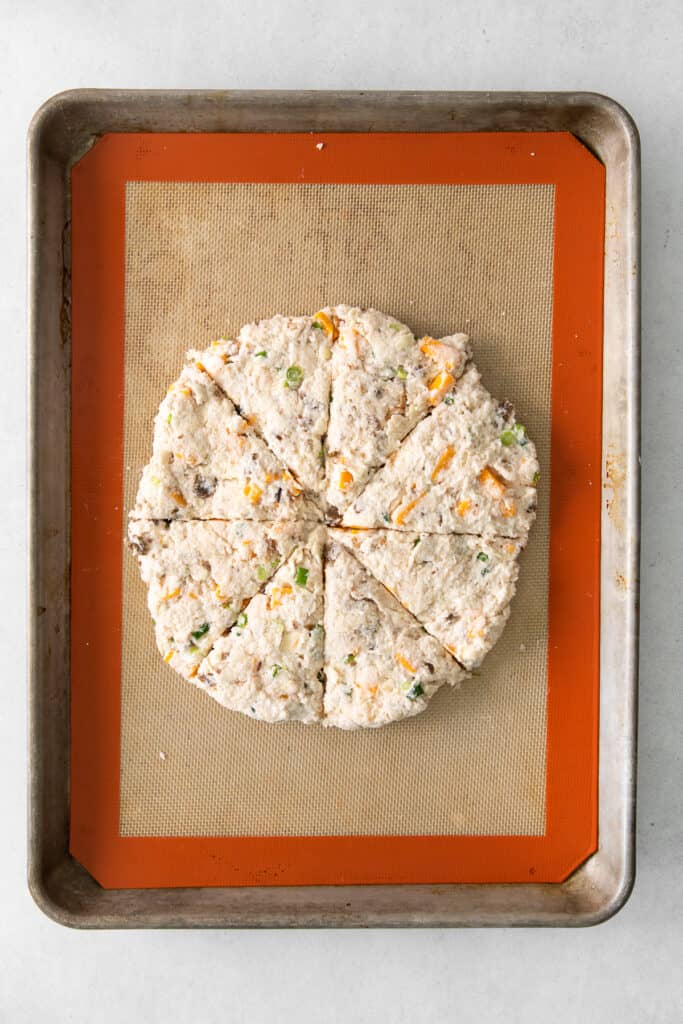 Add Buttermilk
Add buttermilk into the mixture and mix together using a dough hook or spatula until it becomes homogenous. The dough should be a bit crumbly but should hold together.
Form Disc & Slice
Transfer the dough onto a floured surface and form it into a 7-inch disc. Slice it into 8 wedges and transfer the scones onto a lined baking sheet.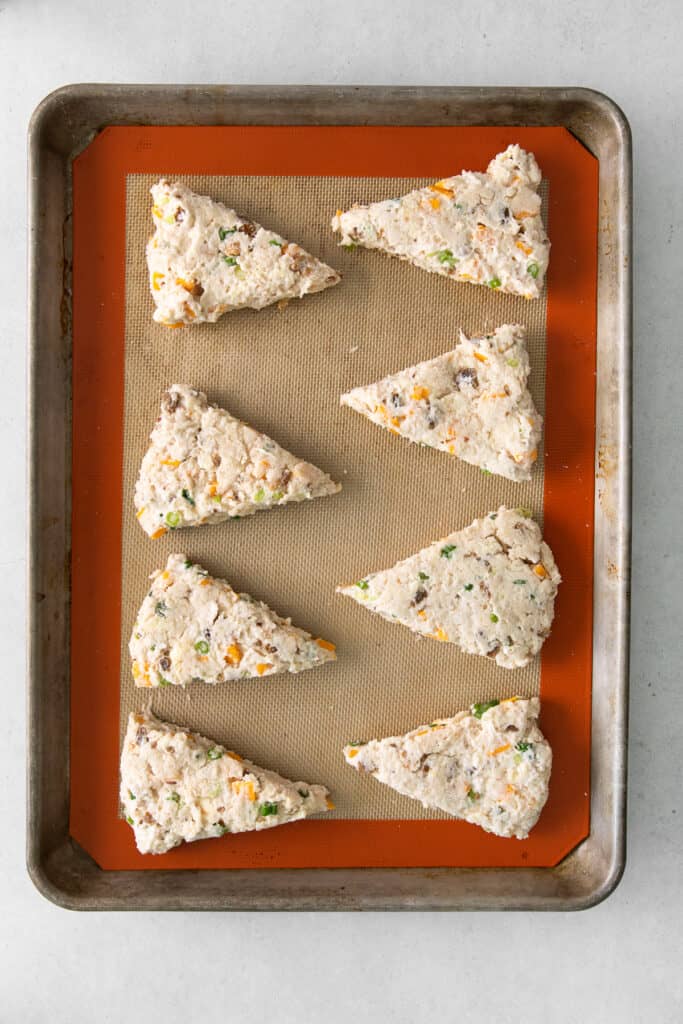 Freeze
Freeze scones for 10 minutes.
Bake
Bake at 400ºF for 20-22 minutes or until golden brown.
Top Tips for Making Scones
Make sure to use extra cold butter.
Don't mix the dough with your hands! Why? Using your hands will warm the butter and you want to make sure the butter stays nice and cold. So, use a spatula or dough hook.
Make sure to freeze the dough. This will make sure the butter stays cold so that your scones end up nice and fluffy.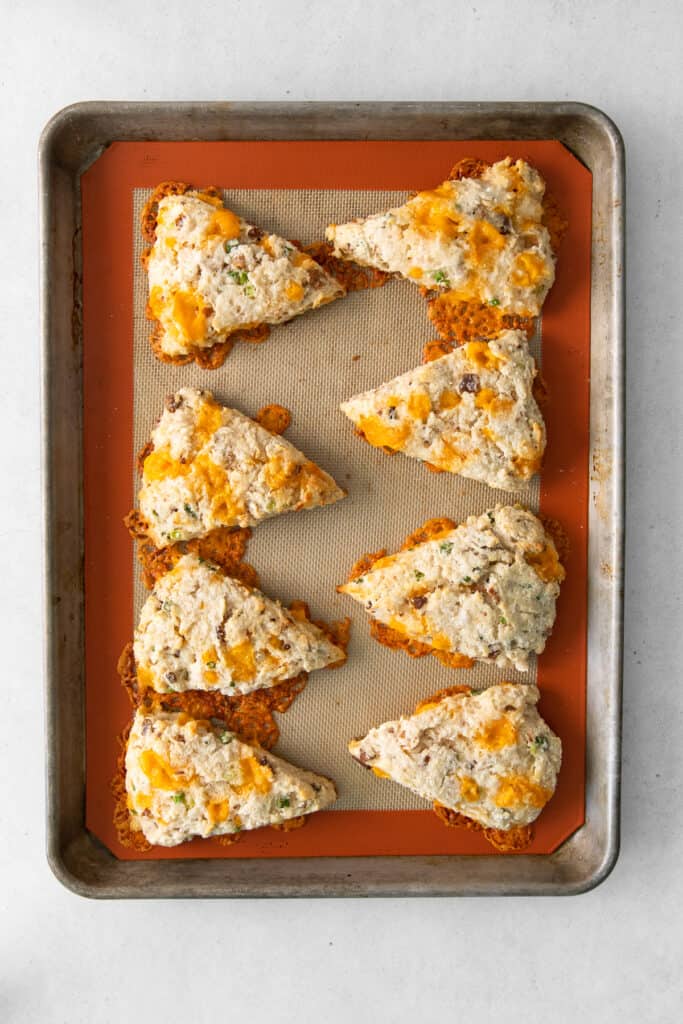 What to Pair Savory Scones With
Storage
Make sure to let your scones cool completely. Then, transfer them into an airtight container and store them in a cool, dark place. Will last for up to 3 days.