Aussie reality TV personality Abbie Chatfield has voiced her concerns after receiving a terrifying message on social media that mentioned her home address.
The 26-year-old shared a screenshot of a private message she received from a troll who listed her address in Sydney's Eastern suburbs before firing off a warning. Chatfield blacked out her address before reposting the message on Instagram Stories.
READ MORE: Woman films stranger trying random passwords at her door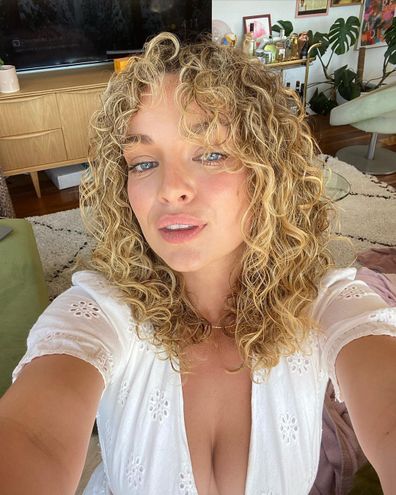 "Watch your back door, could be now or in five years from now hahaha they're watching you," the message read. The same user messaged her again one day later, writing, "'Good luck, you will need it."
The 26-year-old then turned to her followers for advice asking, "Any suggestions on how to deal with this?" as she said approaching the police was pointless. 
READ MORE: Sarah Ferguson's offer to Harry and Meghan
"They either gaslight you and say you're being dramatic and to 'block them' or they say they can't do anything until they actually kill you," she wrote in a follow-up message. 
According to the reports, the message was sent from an anti-vax extremist. In the past few months, Chatfield has feared for her safety after receiving anonymous death threats online from anti-vaxxers. 
READ MORE: Why first post-lockdown haircut caused overwhelming grief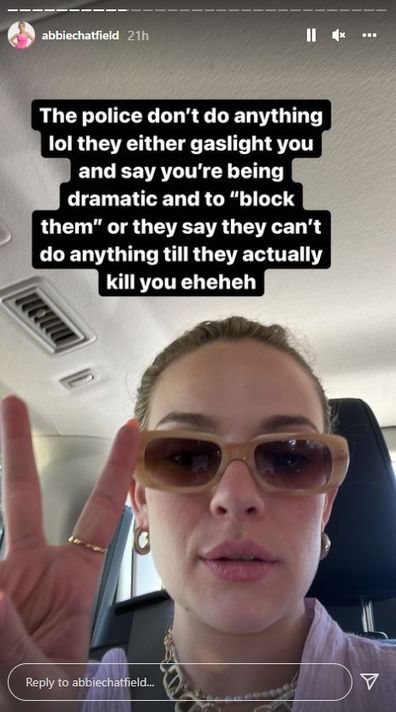 "The anti-vaxxer trolls, they're a new breed," she told HIT Queensland's Cliffo & Gabi breakfast program back in October. "Voice note death threats are the worst ones; the text ones are fine, but the voice notes are scary. 
"And the cops can't do anything, so you just have to put [the evidence] in a folder. I just screen-record it … just in case something happens to me, they'll know who did it … I'm pretty scared … I do double-check my locks at night."
For a daily dose of 9Honey, subscribe to our newsletter here.