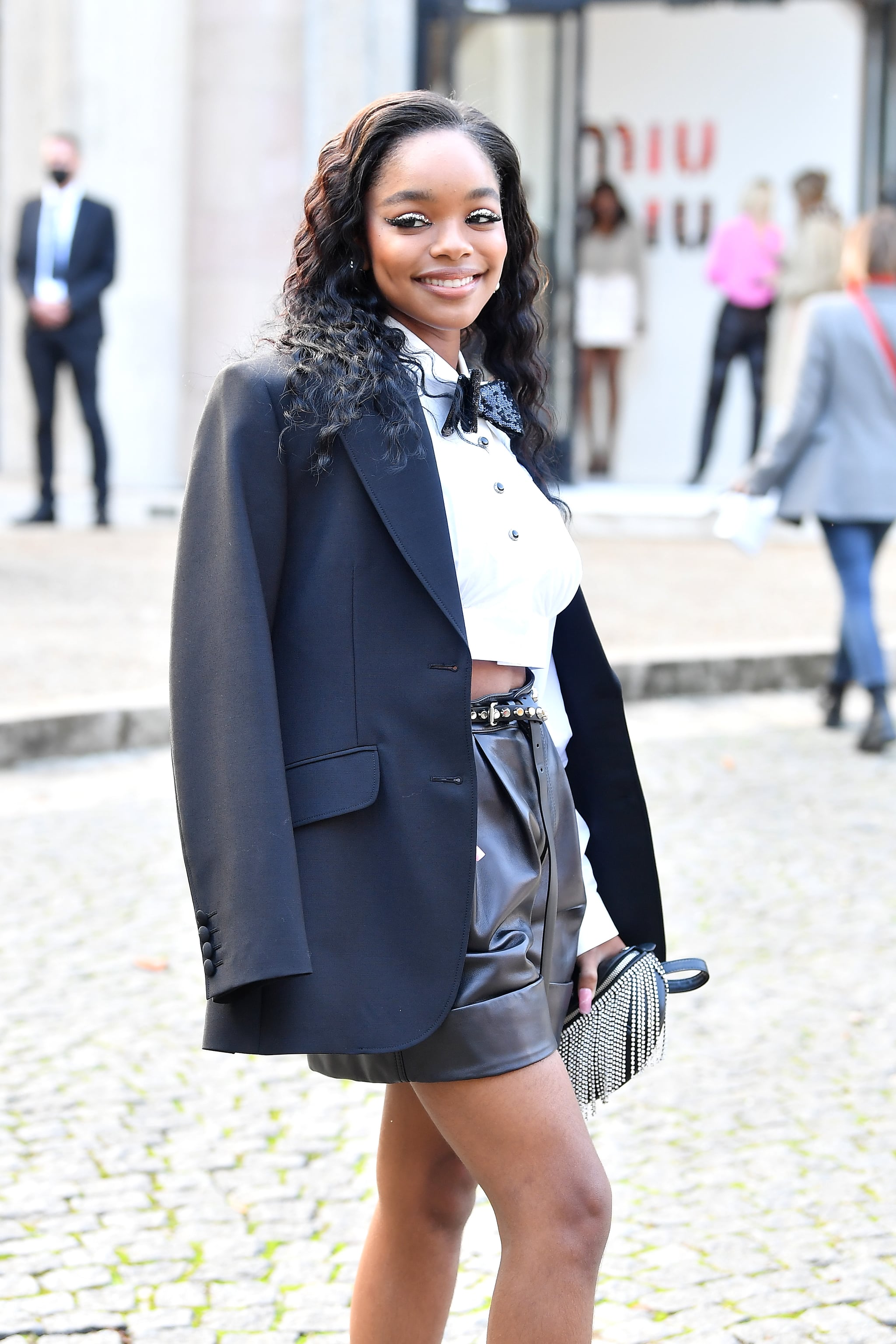 Marsai Martin is poised to start another empire. The actor and producer posted a picture on Instagram on Jan. 25, and while she looked fabulous as always, a few details caught our eye. Included in the shot is a logo for "Mari by Marsai," and the photo's caption reads, "2/2/22." She also tagged an Instagram profile of the same name, which has very little additional information on it.
Of course, we had to find out for ourselves, and upon further inspection, it turns out Mari by Marsai is a new beauty brand focusing on nail-care products, according to official trademark documents. As of right now, it looks like the line will carry nail cosmetics and nail paint to start, but with Martin's entrepreneurial track record, we wouldn't be surprised if we saw her cosmetics empire expanding in the future.
Martin is the latest celebrity to launch her own beauty brand, and she joins the likes of Harry Styles, Machine Gun Kelly, and Tyler, the Creator in the nail-care space. This venture into beauty makes sense for Martin, as she's also been extremely transparent about her beauty journey, discussing everything from battling insecurities with her smile to acne and her new favorite products.
One thing's certain: Martin's nails are always immaculate. (Maybe she's been testing the line this entire time?) We'll be keeping our eyes peeled for any and all updates about her new company.