Mariah Carey gave a group of McDonald's employees the surprise of their life when she waltzed into a store and ordered a cheeseburger in a plunging festive gown.
The 'We Belong Together' songstress, 52, joined forces with the fast-food company over Christmas to create 'The Mariah Menu' for US customers, and celebrated her business venture by popping into a store unannounced.
Wearing a sparkling red gown, Carey took her twins Monroe and Moroccan, both 10, to a McDonald's location in Aspen, first cruising through the drive-through and then surprising employees by walking inside.
READ MORE: Mariah Carey reveals her mum used to 'wrap up fruits' for gifts during Christmas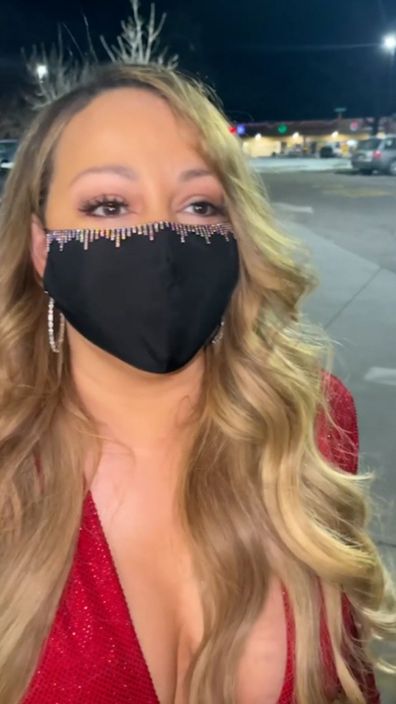 READ MORE: Celebrities with weird but wonderful Christmas holiday traditions
In a clip posted to the Grammy-award winning singer's Instagram, Carey's daughter Monroe pranked the drive-through employee by putting on an incomprehensible accent.
After realising it was a joke order, the Maccas staffer said: "Can you please just leave the store and never come back? Thank you very much."
While Carey spoke to the camera, words appeared on the bottom of the screen which read: "Mariah's assistants are in McDonald's distracting the employees to keep it a surprise."
"She's going to let us know when we can walk in. They're in there speaking Portuguese. I'm going to have to go in there and try and act regular," Carey said.
"I hope I'm not overdressed," she joked after walking into the store.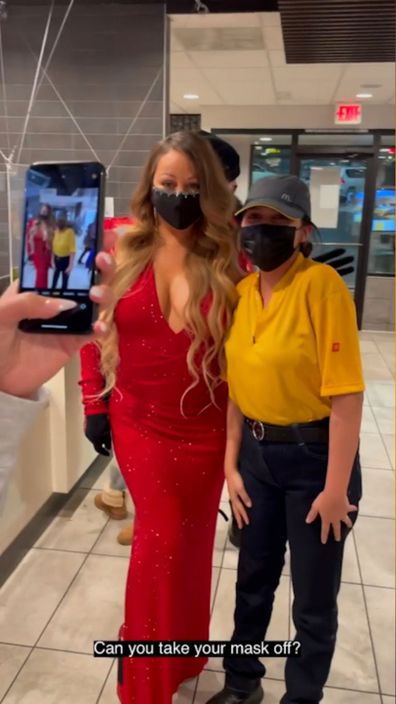 READ MORE: Home Alone star Devin Ratray arrested after allegedly strangling girlfriend
The singer then ordered a cheeseburger from the front counter, before one of the employees finally realised who she was.
"Oh my god!" the shocked employee said.
"Nobody knows… I didn't clear it with the top people. We're just here and the kids wanted to go to McDonald's," Carey told her.
When posing for photos with Maccas staff, one fan asked if Carey could take off her face mask.
"Oh no, I can't. Regulations!" she responded. "I'm from New York."
At the end of the clip, Carey said she had "fun" time on her spontaneous visit to the McDonald's store.
"If I were a little kid and dreaming of this, I never would have thought it would happen," she gushed. "Merry Christmas and I love you!"
For a daily dose of 9Honey, subscribe to our newsletter here.