Aussie director Tyler Atkins' debut film Bosch & Rockit is not your average father-son relationship story – or maybe it is.
For Luke Hemsworth, who plays jagged, marijuana-growing father Bosch, the story of how his character and 13-year-old son Rockit go on the run from the Northern Rivers police isn't all that far-fetched.
"I think it is an everyday," Hemsworth says. "I think it's probably a much more common occurrence than you realise."
Watch 9Honey's interview with Luke Hemsworth and Tyler Atkins in the video above.
READ MORE: Mum's perfect response to brazen scam caller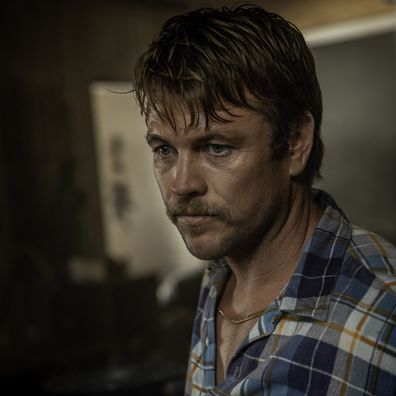 READ MORE: Coldplay and Natalie Imbruglia pay tribute to Olivia Newton-John
"For Tyler and I growing up, I could name 10, 15 parents that were exactly like that, you know, these are the families that we came from. This is what a lot of life in coastal suburbs is like."
Both Hemsworth, 41, and Atkins, 36, grew up around Aussie beach culture during the '80s; Hemsworth on the Melbourne beaches and Atkins on the Gold Coast.
"We're really talking about low socio-economic people who are just trying to get by, who sometimes don't have jobs and they've got to do other things in order to to make ends meet," says Hemsworth, adding with a grin, "And some of that happens to be, in the eyes of the law, illegal."
While a dad who "makes ends meet" by growing and selling from a massive marijuana crop is far from the life and upbringing of Hemsworth, it's not so foreign for Atkins.
In fact, Bosch & Rockit is based on the story of Atkins' childhood.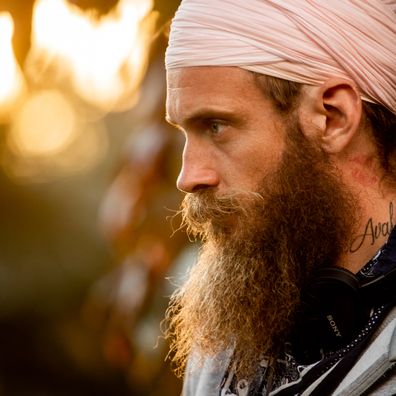 READ MORE: Harry and Meghan's ambitions for royal family after 'bitterness'
"My parents had me when they were young," Atkins explains. "They didn't have a textbook back then. And, you know, you look at my mum, and she had some traumatic stuff happen to her when she was a really young girl.
"[It makes] you go, 'Whoa, I'm so sorry. Like, you're doing your best, but you didn't have a good upbringing either.' So then you can't really blame them."
Throughout the film, audiences watch the dysfunctional nature of Bosch and Rockit's relationship, and how the absence of Rockit's mother takes a toll.
With just one person keeping (a very loose) eye on him, 13-year-old Rockit finds it easy to wag school and spend his mornings surfing, rather than in English class.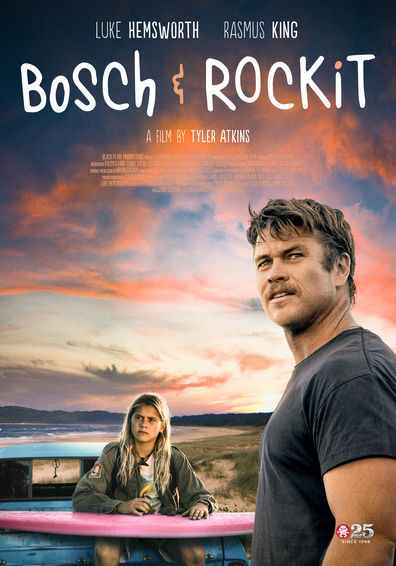 For a daily dose of 9Honey, subscribe to our newsletter here
Rockit fails to fit in at school and is teased because he can't read – something his dad doesn't offer the best advice for.
"Listen you remember what I told you about bullies? Next c–t to say something, you grab the biggest thing you can and f–king hit 'im. F–king knock him out," is, verbatim, Bosch's advice to Rockit on the issue.
"I have to forgive [my parents] all the time for just being human."
But in writing and directing his film, Atkins said he got the chance to reconcile with why his parents were the way they were.
"It's very interesting….[to] really understand the dynamics of where our parents came from. Because [for me] they grew up in a pretty heavy time, their parents were in the war, and it was a lot tougher, and it changes every generation," he notes.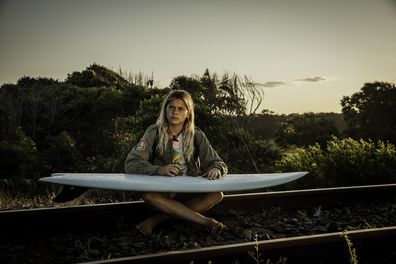 "I think, as kids, we have to learn how we can forgive our parents and understand that, you know, a lot of the times they were doing the best they can and sometimes life is hard."
There are plenty of moments in Bosch & Rockit where the teen is let down by his father, and Rasmus King does an incredible job at capturing Rockit's raw disappointment.
"It's the death of Superman, right?" says Hemsworth of the feeling. "It's that moment … when you realise that your parents are human, that they're fallible, and they make mistakes."
"I remember very clearly … those moments where you go, 'Oh hang on a second, my dad isn't what I thought he is.
"In actual fact, it still happens on a daily basis. You know, I still go, 'Yeah that's right'. I have to forgive [my parents] all the time for just being human."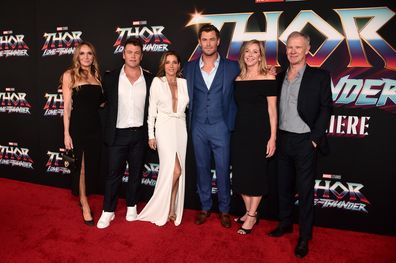 READ MORE: Blink-182 rocker Mark Hoppus reveals he contemplated taking his life amid cancer battle last year
Hemsworth admits that as a father himself, he doesn't "get everything right", but is passionate about the way the film highlight a father's love – something that is a bit of a rarity in cinema.
"[Tyler and I] both spoke about the need to show that. We don't see it a lot in film, or it's [depicted] one way in film… there was a need to show that it's OK to show the love between a father and son," he says.
"And not that that hasn't been shown before, but I think there's something about this that sort of transcends and [is] deeper and I don't know what it is exactly, but Tyler seemed to capture that on screen."
Bosch & Rockit is in cinemas nationwide from today.