Don't let anybody tell you that Rock is dead, because for as long as we got artists like Lauren Ruth Ward kicking it out there, not only will the genre stay alive in a new generation, it will also thrive and stay fresh, burning with the same passion and energy that made it what it was in its golden age.
Lauren Ruth Ward is one of those artists who need to be experienced to be believed she exists, and there's no amount of textual prattling that can make her talent justice, so drop what you're doing right now, go to
https://laurenruthwardmusic.com/shows/
and see if you can get a ticket for her next performance this 5th of June at the legendary Troubadour club in West Hollywood. 
Assuming you're too far away and can't make the trip, catching one of her music videos or her latest song is the next best thing, and wouldn't you know it? We're also bringing you a brand new single called "Messiah", and instead of telling you about it, we've got Lauren in the house to tell us exactly what's going on in this awesome song.

First of all, you gotta tell us about "Messiah". To me it sounds like a song of absolute mind-blowing passion that crosses into a full-on spiritual experience. Where does this song come from? Why the name?
I love your interpretation! Messiah is about a multitude of things, your interpretation included. The story was inspired by recent sexual awakening I experienced. I spent the first 26 years of my life closeted, so discoveries of what i (sexually) dislike, desire, reclaim, consider as safe/unsafe all continue to rear their heads. I feel like I've met my sexuality 3 times now. I'm excited to see what she's up to next!
While it's still firmly a Rock song, the sound you came up with for "Messiah" has a lot of an electro-pop edge to it than most of your previous songs. Was this an intentional exploration into other sounds or was it something that simply felt natural to lean on as the track was coming together?
 Very natural. This song, and a batch of others on my album, we created with Andrew Martin (guitarist) and Matt Pauling (Producer/multi instrumentalist). If anyone knows Andrew and I, you know our synergy with rock and roll. Combined with Matt's precise production, Messiah (and our other tunes) naturally went more glam rock than I've ever gone before . I love their energy. And they're so much fun to perform!
Your live performances and music videos are always extremely fun and interesting to watch. Any plans to give this song its own video or do you have any other coming soon-ish?
We are considering making a video for Messiah video but it's not 100%. We are making videos for "Suburban Ego" and "Mindseye". All slated to come out this year, yay. Hahaha. 
For you, last year was pretty productive as far as releasing new songs go. Are you picking that momentum back up right now?
 Thank you for noticing my productivity last year haha. Yes, between now and January I'm releasing 5 singles and 2 – 3 music videos. 
The Lockdown was a chokehold on pretty much everyone. How was that experience for you creatively and when did you start feeling like things were beginning to go back to normal?
 Umm, yeah, chokehold, great word. I am an artist, I create. Lockdown canceled six months of touring for me. It's fucking sucked. Four months of it was headlining, promoting my second album, which I'm still very much so in love with, and never got the touring/promotion it deserved. But that's life and here we are. I am a boot straps person, sometimes to my detriment, I often skip the mourning part. But my point is, if you close one of my windows in my house, I'm just going to open up another window, door, back door etc. I stayed very busy, I wrote 20+ songs, recorded 14, 3 music videos, started an online vintage clothing store, did a bunch of other crap but I will stop jacking off in front of you now.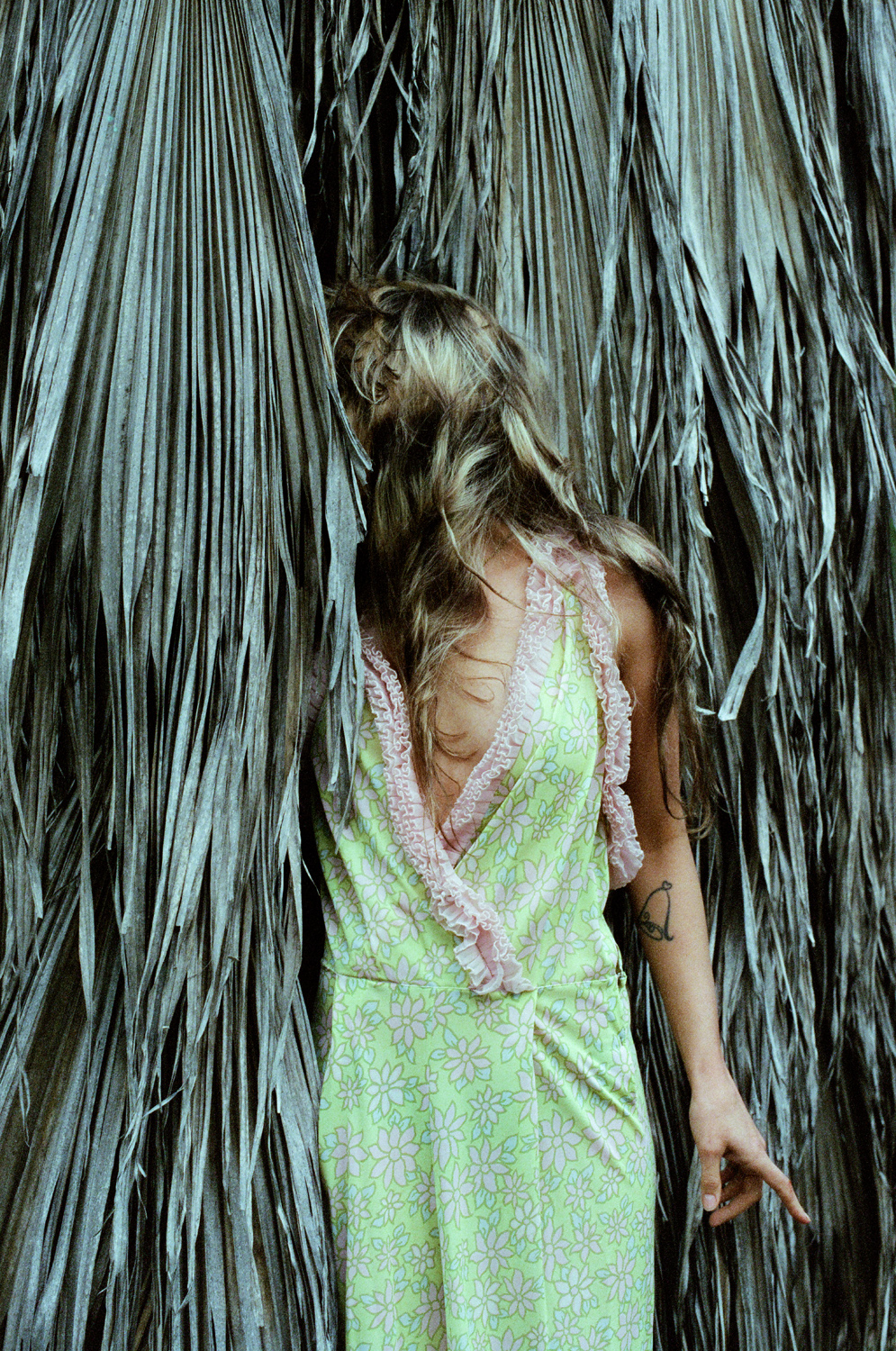 Between your first album, "Well, Hell" and here, how do you feel about your development as a person and as an artist? What do you feel has changed the most?
Oof um everything! Everything has changed. So much evolution. I don't really know how to even pinpoint the changes. While I was writing and recording "Well, Hell", I was also performing for my first time(s). I was so green to the music industry, band dynamics, touring, merch, choosing the right team, everything. I knew nothing, it was very freeing. While I know a little bit more about the above, the only similarity between then and now is I still feel free with the thought that I know absolutely nothing. I just know me, as of today. You can bust your ass, keep your voice and body in tip top shape, sacrifice your social life to keep your mind uncluttered so you can write, but at the end of the day, there is so much luck involved in success, no amount of learning/and being a good girl can bring you success. I don't say this in a depressing way. Just another reminder for me to love what you do, and that's why you do it. It's very freeing to me. That's the main evolution. In the beginning there was so much to learn and I was very lucky to experience rewards post learning something. But then you get to a space where you coast and you're like, "what the heck am I doing?" So I still love this? Oh, yes I do, I love singing and connecting with humans. Okay, cool, that is what I am doing." Not sure if any of this makes sense! – Love, Lauren's Brain 
Tell us a bit about Lauren outside music. What do you get up to these days?
I love hot yoga. Shout out to Hot8Yoga for enriching my life! AND @Brandii.fitness for showing me how capable I am. I've been lifting with Brandi since Jan 2021. I'm obsessed. I also love cooking. I recently moved in with myself. I've been on my own since I was 19, I've had about 10 different roommate scenarios. So thankful for all of those experiences, but as the saying goes, nothing beats living alone! Fuck. Its the best. I can sew all night and leave it out, and then continue in the morning. I love it. I love interior design, I love creating items out of materials that already exist. Other than some mural-esk walls in my house, I haven't painted in a while, I really love watercolors. I've also been experimenting with sobriety. Drinking is such an innocent, social exchange. Some of my favorite ideas have come from my sober, well rested mind. Very different from the BS starving artist approach (we're all sold on) in our early 20s. 
In art, culture and world events right now, what's inspiring you and fueling your creativity as a songwriter?
 Everything. The possible Roeverturn especially. My abortion was an experience that left me feeling spiritually and physically responsible for my life's meaning and empowered me to create said meaning. If there were 100 steps that lead me to exactly where I am today, my abortion would be step 1. 
You and a few others stand today as the next generation keeping the flame of Rock & Roll alive. Who among the old-school rockers still going strong would like to collaborate or perform with?
Oh we do? That is very cool to know! The old school rockers… The ones that are still alive! Haha. You've got me thinking of a duet with Mick Jagger. That would be sickkkkk. 
I get the feeling that this single isn't just some spur-of-the-moment release. What's the next step for you and the Band? What's on the horizon?
You guessed right. It's all a part of the master plan of world domination. Waahaahaaa! A.k.a. Release a song, then a music video, then another song, then another music video, then go on tour, play festivals, release another song, and so on! All the above only if I'm lucky enough to wake up, be healthy, and find a dog sitter for Orson 🙂 But in all realness, I am REALLY looking forward to playing my re-re-re-scheduled European/UK Tour in March & April 2023. Currently solidifying a US tour for the end of this year. Will  be able to announce that soon as well.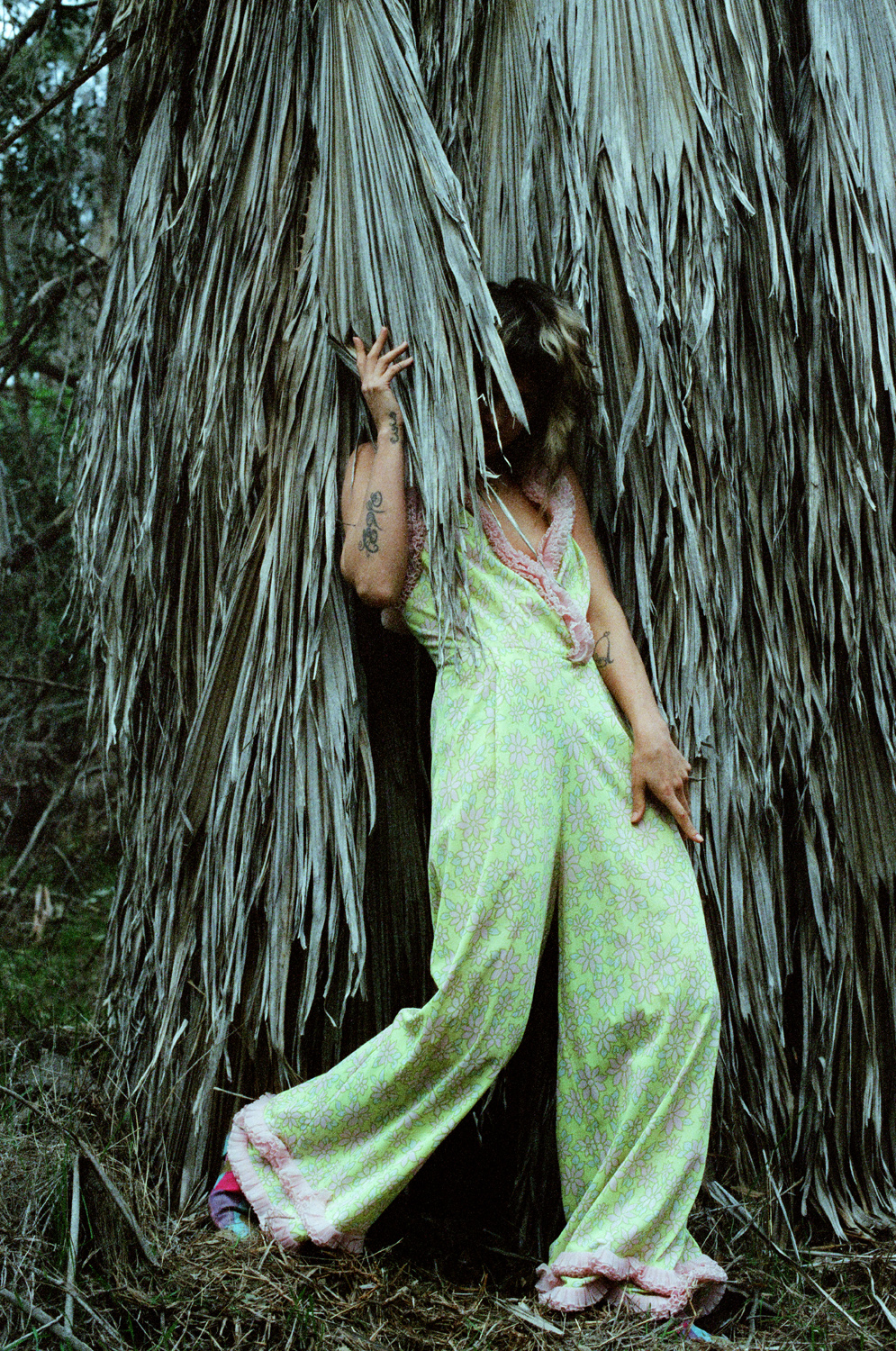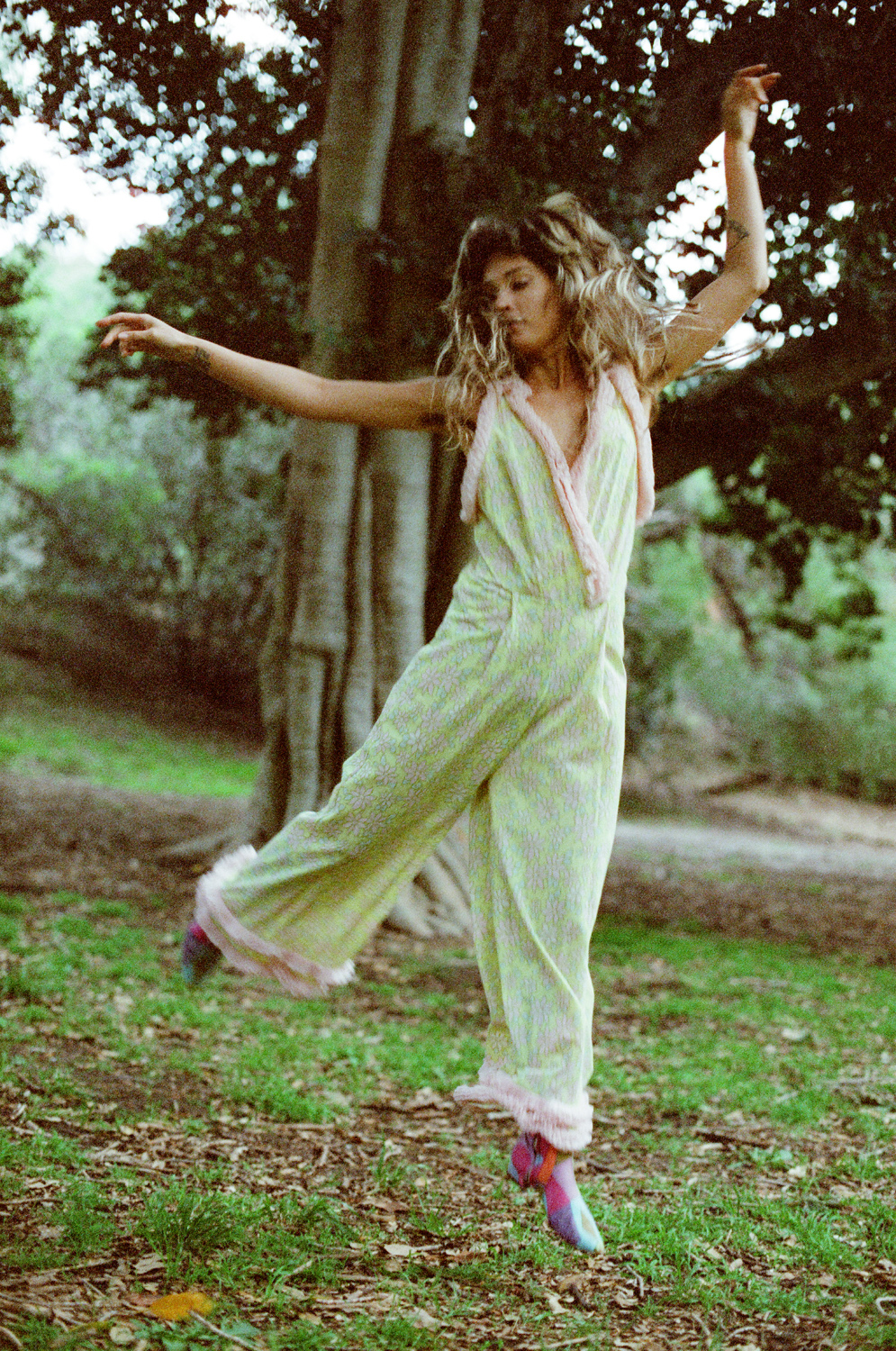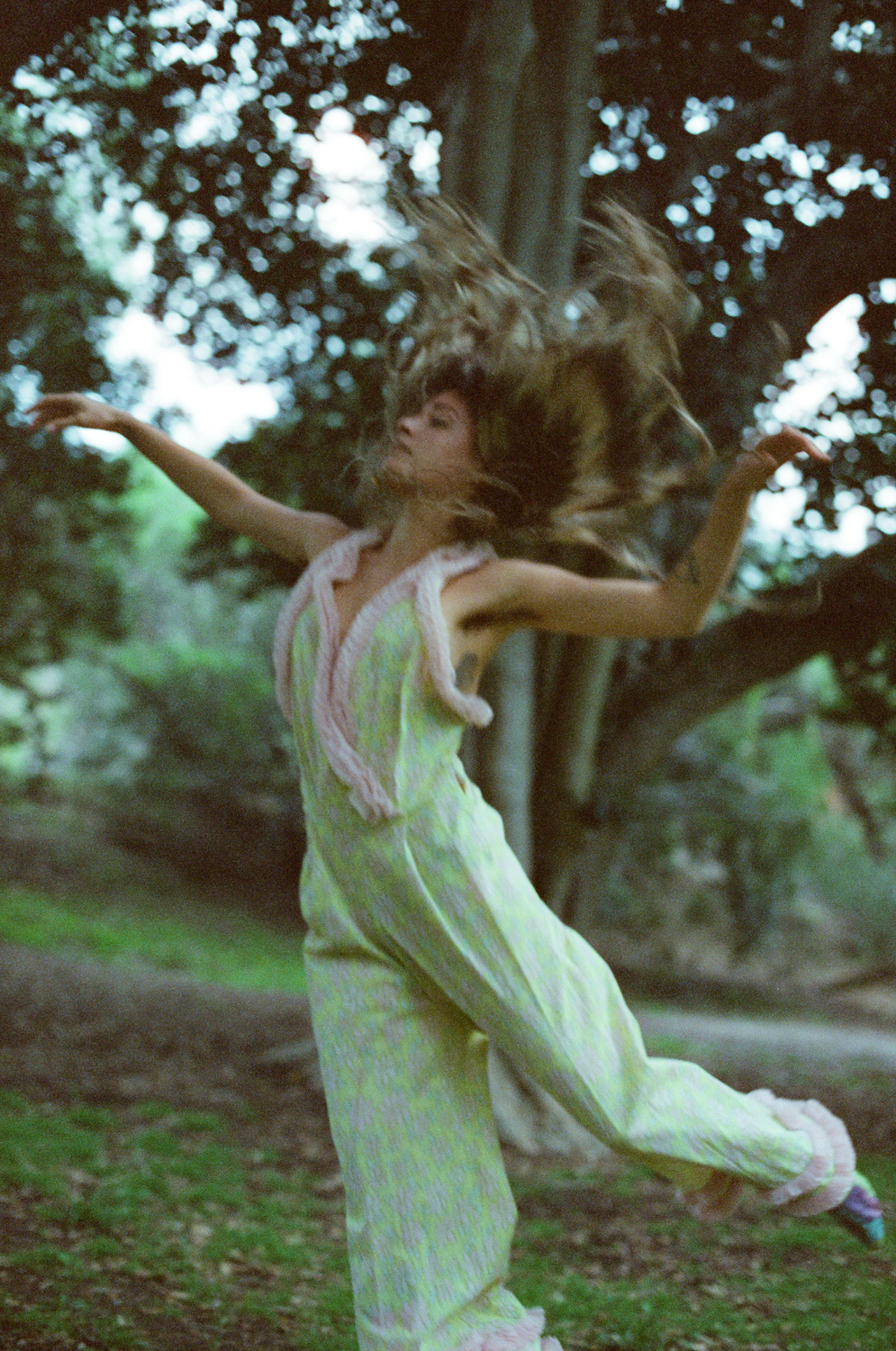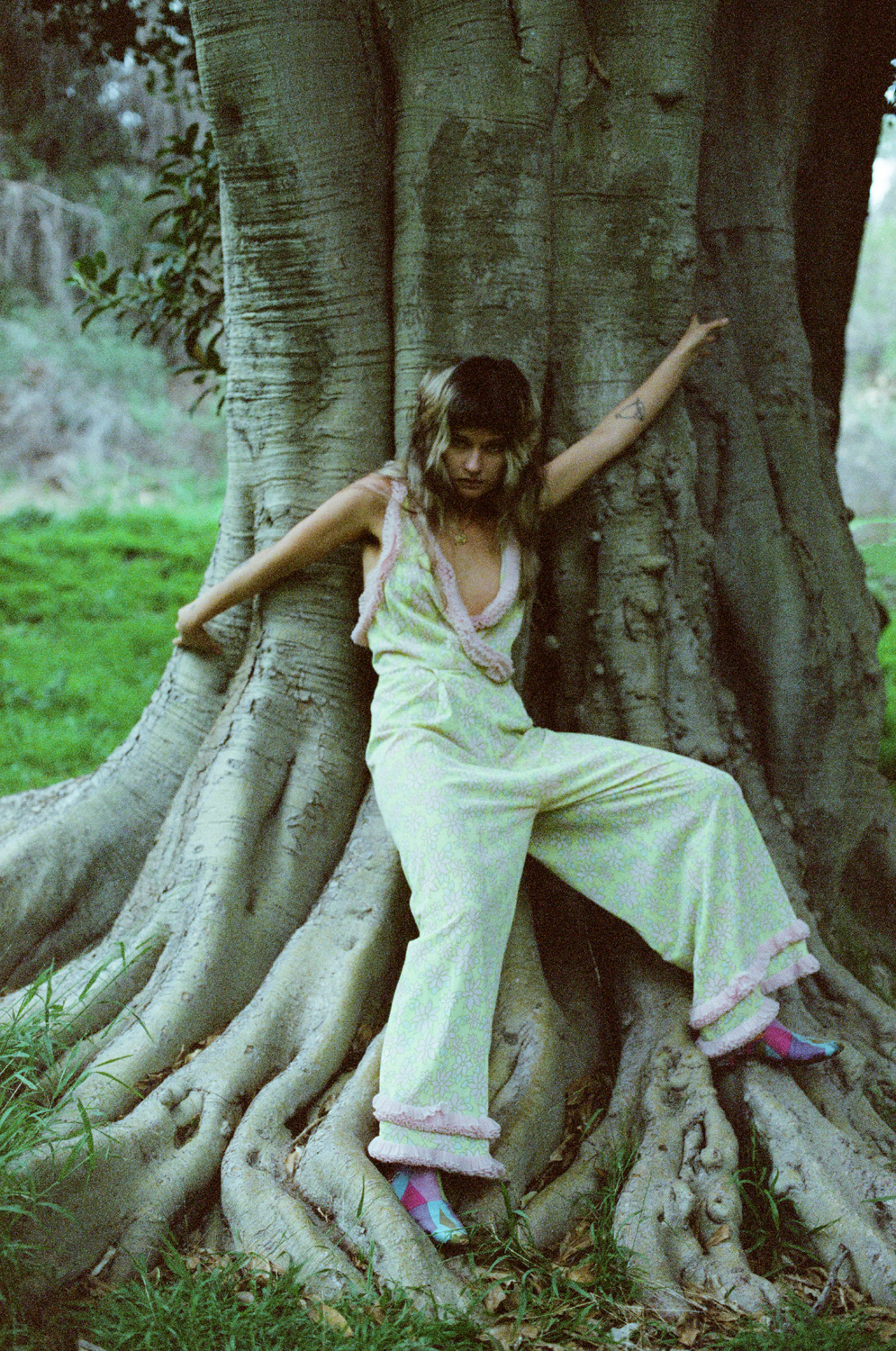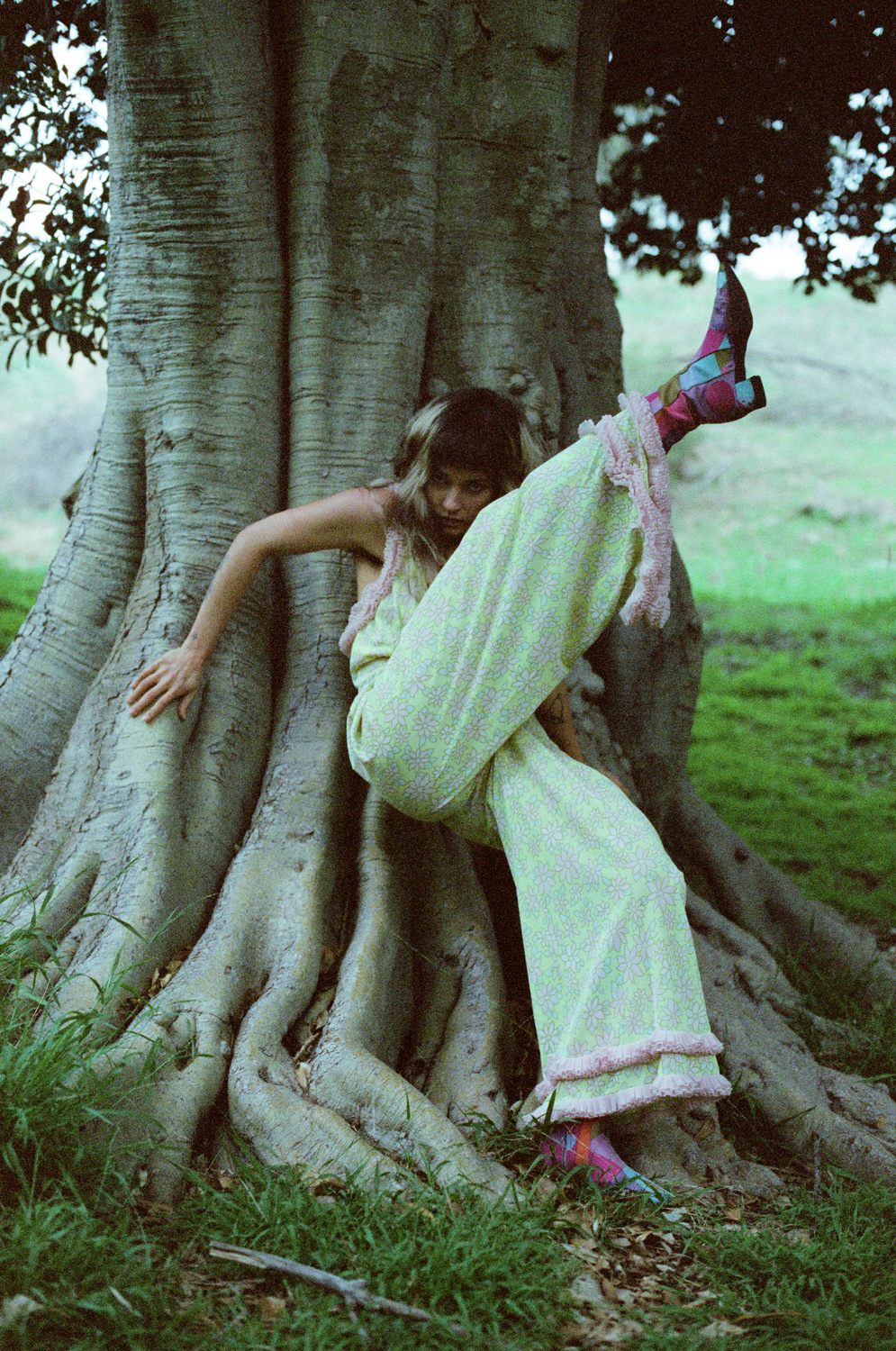 Story: Samuel Aponte
Photos:
Conner Sorensen
CONNECT WITH LRW