GRIPPA is like the righteous cry of sensitive youth in search of meaning and her place in the world. An emboldened female pop artist following in the footsteps of Lady Gaga and Doja Cat, 16-year-old GRIPPA can count herself as one of the prodigious few whose early start gives them an edge in the fierce and ever-growing world of music. An early foot in the door is one thing, but to be and sound like she does at such an early stage of her musical development portents a gilded opportunity that's being taken seriously.
Her newest song is called "November"- the moody, seasonal pop ballad narrates the inner conflict of missing someone you just recently (and perhaps accurately) broke up with. Just as the moth of its namesake is an interstice between the dour-but-cozy month of October and the more Festive and hopeful air of December, so does the song speak about this strange in-between grieving period; the impending festivities certainly elevate the sting of absence and newfound solitude, but the looming new-year promising perhaps a proper chance of a fresh start. 
How do you conceive yourself musically? Who is GRIPPA?
Grippa is me! It's my last name but grippa is really my way of giving my fun to the world through music and sharing cool, weird, funny stuff.
The question everyone always wants to ask: Who inspires you? Who are your biggest influences?
My friends really inspire me in my own life not only for music ideas but for being myself. Some artist that I look up to are lady gaga, Ariana grande, and doja cat
"November" is part of a set of 6 songs. Can you tell us more about what these songs are about and how they connect?
I wrote "November" about missing someone and it can be for any reason. Usually missing someone is something we don't like to admit but it definitely happens in the process of losing someone.
You have an EP set up to be released next year. Can you tell us a little bit about what your hopes and goals are for it as an artistic work?
I really want everyone who listens to it to be inspired and feel like they have an artist they can really relate to and they have an EP that encompasses every feeling one might have. I also hope that the EP opens a lot of new doors for me and will make way for new music.
And in more general terms. What do you hope your music is able to express? What ideas interest you from a songwriting perspective?
Well this EP is about a break up and I do find a lot of ideas from it because that's an experience that most people my age have but I also am interested in writing songs that are about having fun and making people laugh and being confident about yourself.
What about your influences outside of music? Do you find inspiration elsewhere?
I find a lot of inspiration in memes actually or what I talk about with my friends or even tiktoks. Of course I write some songs about sad topics but I always make it a point to add some kind of funny thing. Not only do I use it for music but also my funky style or funky visuals.
Definitely lady Gaga, she has inspired me so much and I've always loved her music and style and I've always wanted to follow in her footsteps especially her way of changing the music industry 
Have you had much live experience with your music?
 Not very much yet but soon I'd like to do a bunch of live events with the songs off the EP and as of right now I'm definitely getting ready for it so it's gonna be fun.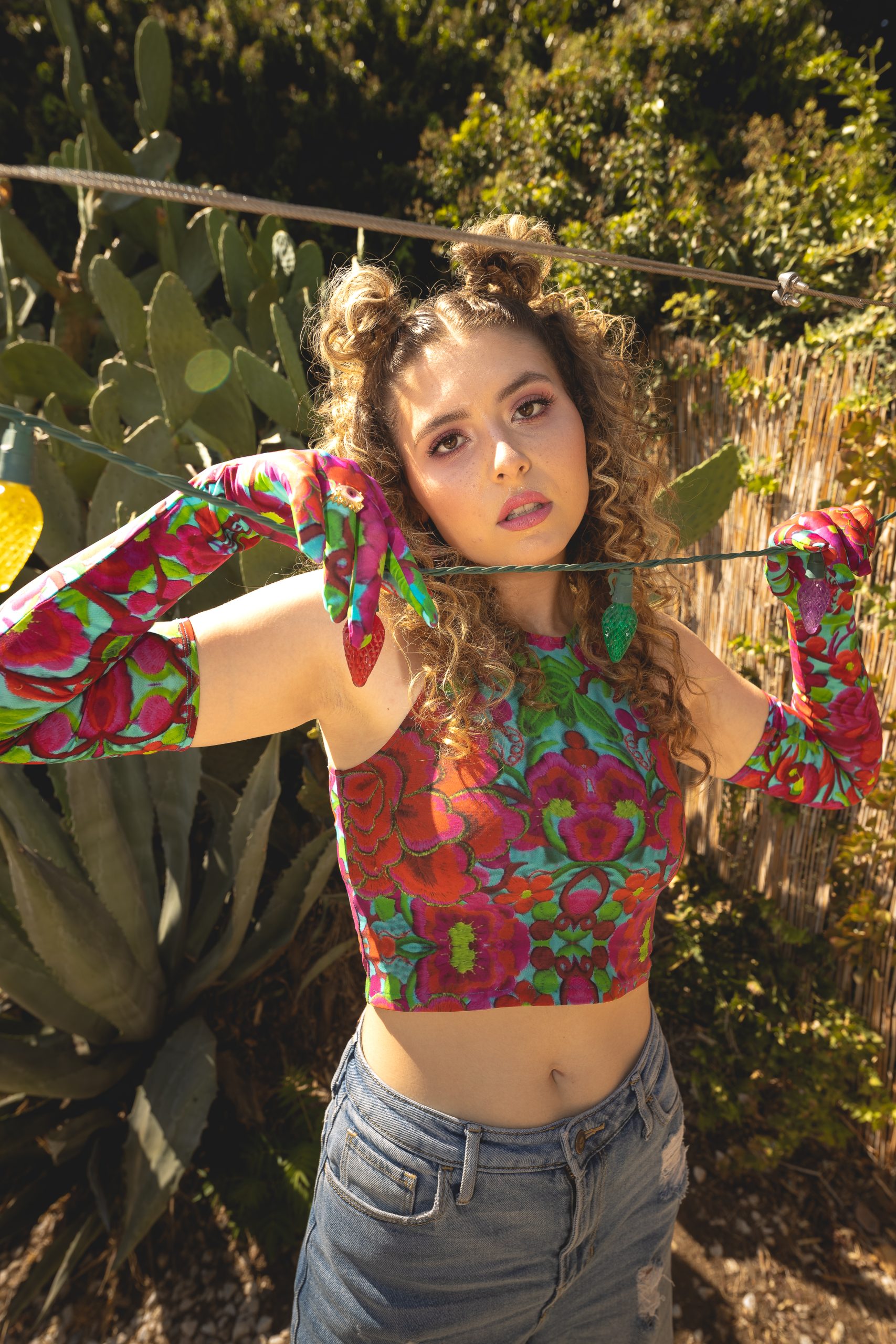 Story: LADYGUNN
Photos: Courtesy of the artist
CONNECT WITH GRIPPA