Khloé Kardashian has responded to suggestions she shaded Halle Berry at the 2021 People's Choice Awards, while in the process seemingly revealing her true feelings about her on-off boyfriend's paternity scandal.
The TV personality put on a brave face as she attended the awards show in Santa Monica on Tuesday night with her mum Kris Jenner and sister Kim Kardashian, amid claims her ex Tristan Thompson had fathered another woman's baby.
READ MORE: Nick Cannon's heartbreaking words after son's death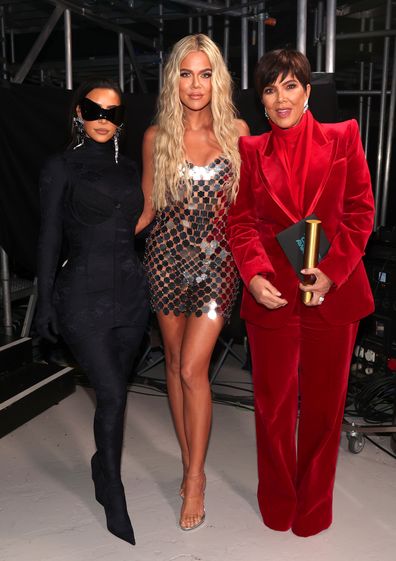 Despite the scandal, 37-year-old Khloé sat in the audience during the ceremony. However, fans couldn't help but notice the supposed scowl on her face, particularly when Berry was presented with the People's Icon Award.
"Okay who saw that 'I don't care' sorta look on @khloekardashian when @halleberry was on stage, not cool man," one Twitter user observed. 
The tweet was brought to Khloé's attention and she was quick to clarify that she did not throw any disrespect in the 55-year-old actress' direction. 
"That's disappointing my face gave that expression. Halle Berry is such a force. Absolutely Stunning and beyond talented," Khloé tweeted. 
"Tbh I'm barely in my own body right now. Please don't read into anything. Also please don't tear me apart because you assumed something."
READ MORE: The first date that ended up surrounded by police
The mum-of-one seemingly alluded to the recent scandal surrounding herself and Tristan, in which the NBA star is accused by a Texas personal trainer of fathering her child.
Maralee Nichols gave birth to a baby boy last week and claims the baby was a result of her fling with Thompson back in March when they celebrated his 30th birthday. 
READ MORE: Woman refuses to apologise for giving dog same name as niece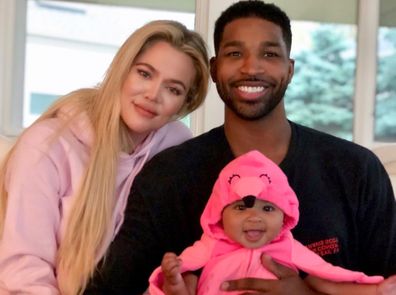 At the time, he was still dating Khloé, as the pair only split in June. However, the scandal has still seemingly rocked the reality TV star, who shares three-year-old daughter True with the basketballer. 
In a paternity suit filed by Maralee back in June, Tristan acknowledged having sex with her several times but has ordered a paternity test to determine if he is the father.
For a daily dose of 9Honey, subscribe to our newsletter here.