After many years of speculation, Eric Roberts has publicly discussed his so-called feud with younger sister Julia Roberts.
According to the rumours, the famous siblings had been estranged following a supposed argument back in the '90s. But now Eric, 66, has set the record straight on that long-running speculation. 
Speaking on Behind the Velvet Rope podcast, the actor told host David Yontef that there has never been a rivalry between himself and 54-year-old Julia, and the feud rumours began when he made a playful joke during an interview after Julia rose to fame in the 1990 film, Pretty Woman. 
READ MORE: Group of friends filmed fighting over $2500 restaurant bill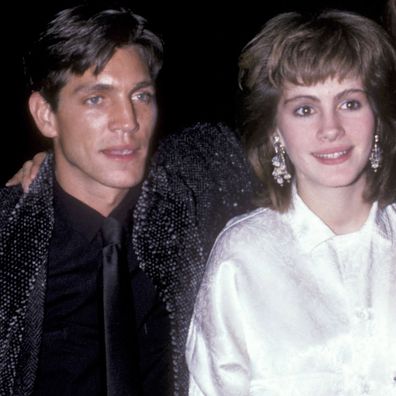 "Julia and I have always been fine," he said. "I think years and years ago I was doing a press tour for some movie, I don't even know what movie it was, and it was just when Pretty Woman just got released. And so they're asking a bunch of questions about Julia and I said, 'Excuse me. Can we talk about me?' [thinking] I was very funny. And of course, then it's like, 'Oh, they have a problem.'"
READ MORE: Raft of royals cut from Queen's iconic moment
"Suddenly all these problems I keep hearing about I have with my sister that I don't have with my sister," he added. "And they're just popping up all over the place. And I'm asked about them as if they're real issues."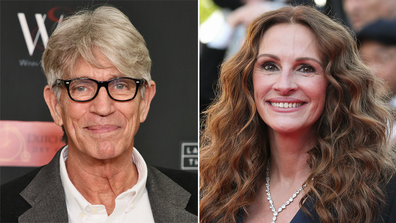 That's not to say the siblings always see eye-to-eye, Eric said. 
"We don't agree on a lot of things my sister and I, but we've always talked, we've always b—-ed. Always had fun, known each other. Simple as that," he said. "Don't get me wrong. I love knowing my sister. She's a cool chick, my sister."
However, Eric – who is the father of actress Emma Roberts – said that he has learnt his lesson and, for the most part, no longer mentions his sister in interviews. 
READ MORE: Love Island star Anna McEvoy opens up about why she prefers dating older men
"She's got a lot of s–t she has to deal with. And she's doing a TV series again now," he said. "I mean, she's doing a lot of stuff … you know, I don't ignore it. I just stay out of her hair with the press. And that's all. Simple. And she stays out of mine."
For a daily dose of 9Honey, subscribe to our newsletter here.