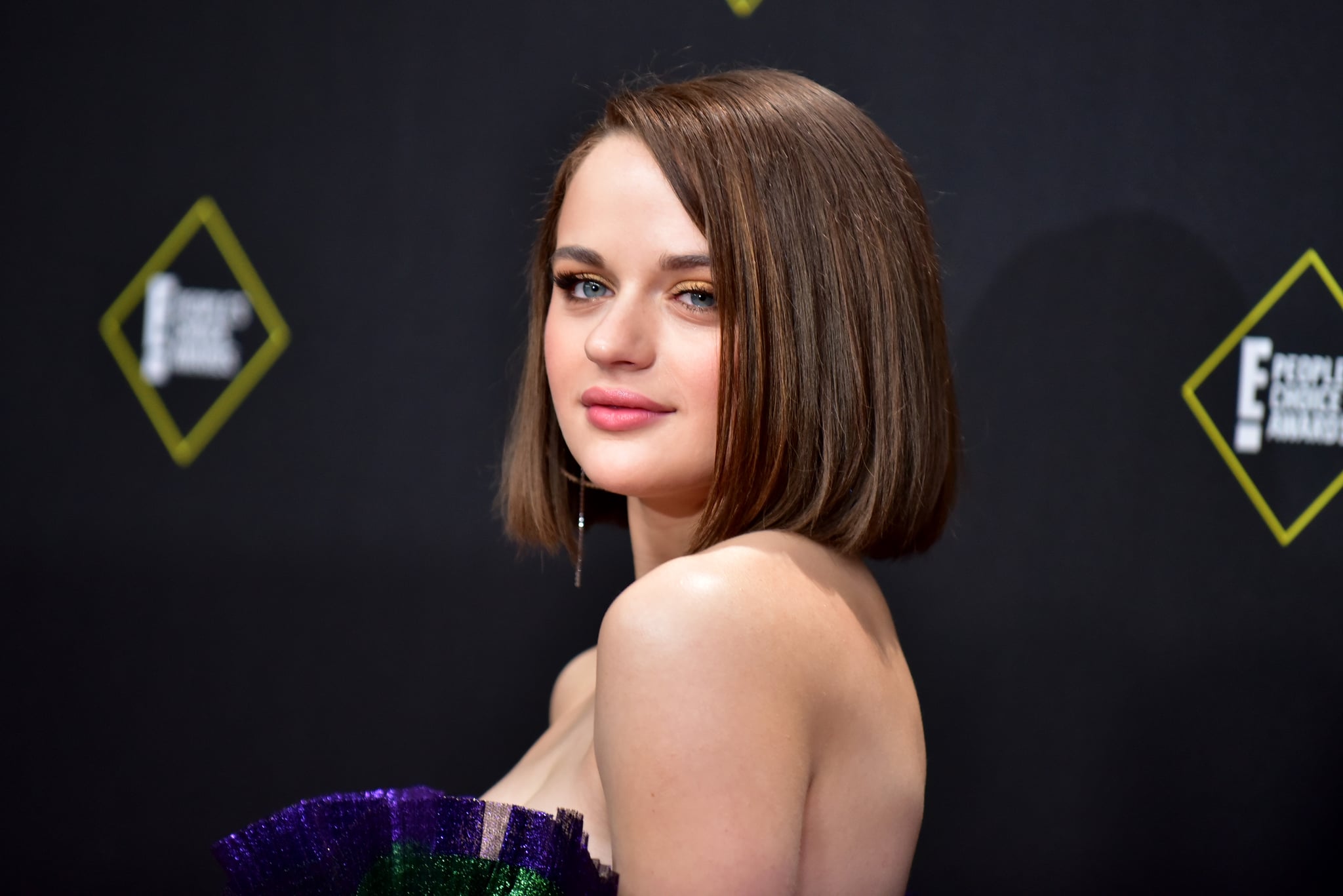 Joey King is engaged to long-time boyfriend Steven Piet, and she announced the news to the world by showing off her cool engagement ring and equally distinctive nail art. The "Kissing Booth" actor posted a series of engagement photos on March 1 with a lengthy, heartfelt caption. In the second photo of the carousel, King gave the camera a close-up look at her ring finger and the striking, dark nail polish that coated her fingertips.
While most people go the classic or minimalist route with their engagement manicures — Lana Condor went with a classic french design, while Megan Fox changed it up ever so slightly with silver tips — King's style was much bolder. Her natural nails were cut short and filed to a rounded square shape, and the nail polish — which was either a deep blue or black hue — had tiny reflective detailing on each nail. The feathered metallic nail design kind of resembles the look of Kintsugi, which is the Japanese art of repairing pottery with gold or silver lacquer. It's different and creative, which suits King well.
Get a look at King's engagement nail art on her Instagram.