Jack Black may have had his start in Hollywood with small appearances in sci-fi shows like The X-Files, but his connection to all things celestial was something he was quite literally born into — on August 28, 1969.
The son of satellite engineers Thomas William Black and Judith Love Cohen, the High Fidelity star was born Thomas Jacob Black in the midst of a scientific breakthrough that would eventually save the astronaut crew of Apollo 13 — a feat achieved by an aerospace engineer who, at the start of her career, comprised the less than one per cent of engineers who were women.
Here's everything you need to know about Judith Love Cohen, the woman who was, although Jack Black's mother, famous in her own right.
RELATED: School of Rock cast remember late co-star Kevin Clark following the actor's tragic death
Who was Jack Black's mother?
Born in 1933 in Brooklyn, New York, Judith Love Cohen was an aerospace engineer and author.
Her love of mathematics and science developed from a young age — in fact, by the fifth grade, Cohen, who was the only woman in her math classes, was reportedly being paid by her classmates to do their math homework.
Although Cohen knew what she wanted to achieve in her career, her high-school guidance counseller advised against it, telling her, "You know, Judy, I think you ought to go to a nice finishing school and learn to be a lady."
Cohen didn't listen, and at the age of 19, she began studying maths at Brooklyn College on a scholarship, but quickly realised engineering was her one true calling — not only was she studying at this time, but Cohen was also a New York Metropolitan Opera Ballet Company dancer.
RELATED: Jack Black legit forgot he was in iconic rom-com The Holiday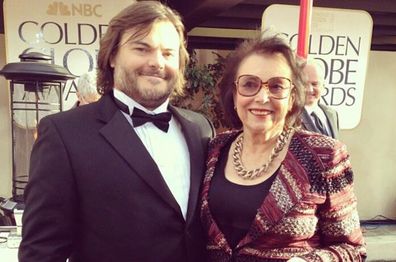 By the time she was 21, Cohen had moved to California to work as a junior engineer at North American Aviation, completing her degree by attending classes at night — all without ever meeting another engineering student who was a woman throughout both her bachelor's and master's degrees at USC Viterbi School of Engineering.
Throughout her illustrious career, Cohen worked as an electrical engineer for the Hubble Space Telescope and the Tracking and Data Relay Satellite on the Minuteman Missile. Her work with the Apollo Space Program, however, is what truly launched her into notoriety.
Jack Black's birth story
On August 28, 1969, Judith Love Cohen went into labour — though not before stopping by the office to pick up some important documents.
"She actually went to her office on the day that Jack was born," Neil Siegel, Black's older half brother, wrote in a 2016 obituary for Cohen.
"When it was time to go to the hospital, she took with her a computer printout of the problem she was working on. Later that day, she called her boss and told him that she had solved the problem. And… oh, yes, the baby was born, too."
The problem she solved was not insignificant — it was the key to making the Abort-Guidance System work, which was crucial to the safe return of the Apollo 13 flight crew months later.
Launched on April 11, 1970, Apollo 13 was the seventh crewed mission of the Apollo space program, and was intended to be the third to land on the Moon.
Two days into the mission, when the crew of three were meant to land on the Moon, an oxygen tank in the service module failed, meaning the trio had to abort their lunar landing and return to Earth.
The Abort-Guidance System was a backup computer navigation system allowing the ability to abort should the Lunar Module's Apollo PGNCS — its primary guidance syetem — fail.
During the Apollo 13 incident, the spacecraft's PGNCS failed, which meant the Abort-Guidance System navigated the crew home, including throughout two mid-course corrections.
"My mother usually considered her work on the Apollo program to be the highlight of her career," Siegel wrote.
"When disaster struck the Apollo 13 mission, it was the Abort-Guidance System that brought the astronauts home safely."
RELATED: What happened to Blink-182 drummer Travis Barker and what is he doing now?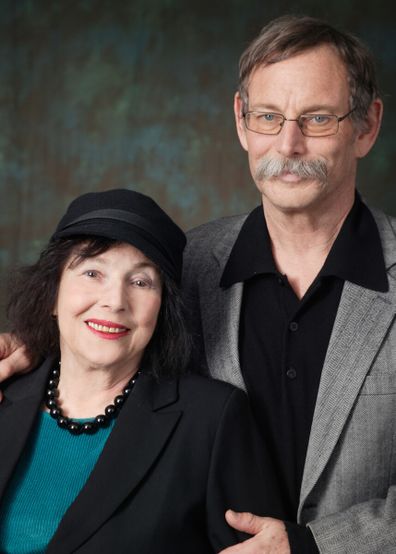 Not only was Cohen skilled in numbers, but she was a driving force for equality in the workplace.
"During her engineering career, she was a vigorous and tireless advocate of better treatment for women in the workplace," Siegel wrote.
"Many things that today we consider routine — the posting of job openings inside of a company so that anyone could apply, formal job descriptions for every position, and so forth — were her creations."
Judith Love Cohen's career in books
After retiring from engineering in 1990, Cohen wrote a book entitled You Can Be A Woman Engineer, which was intended to encourage young girls to consider a career in STEM.
Cohen, however, could not find a publisher for her book — so she started her own alongside David A. Katz, her third husband to whom she had been married for 35 years at the time of her death, after a cancer battle in 2016.
Prior to her death, Cohen had published 20 titles with her publishing house, Cascade Pass, including the Green series, which promoted positive environmental practices to young children.
In 2014, Cohen was awarded the IEEE-USA Distinguished Literary Contributions Award for her work for children regarding STEM.
RELATED: Duane 'Dog the Bounty Hunter' Chapman — Everything you need to know about the American television personality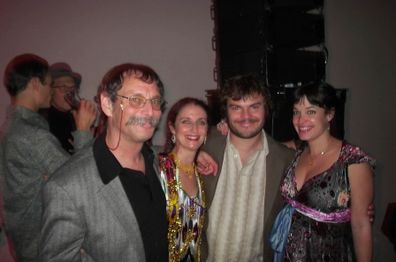 How many children did Judith Love Cohen have?
Jack Black, now aged 52, is Cohen's fourth and youngest child, born to her second husband.
Black had three older siblings from Cohen's first marriage to engineer Bernard Siegel — engineer and scientist Neil Siegel, 67, Howard Siegel and Rachel Siegel.
In 1989, however, Howard passed away from HIV/AIDS at the age of 31.
What is Jack Black doing now?
Jack Black's list of credentials is impressively long, having starred in multiple films, television shows, video games, and been a member of Grammy-winning band Tenacious D.
Most recently, Black starred in 2019's Jumanji: The Next Level as Professor Sheldon 'Shelly' Oberon.
His next two films, Apollo 10½ and Borderlands are currently in post-production, with release dates to be advised.
RELATED: How Kim Jong-il orchestrated The Parent Trap in real life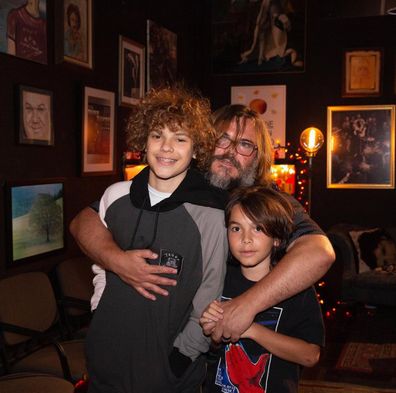 Black is also the creator of YouTube channel Jablinski Games, which features most often gaming content or candid videos of Black with his two sons.
In 2019, Black alongside PewDiePie participated in a Minecraft stream in order to raise US$30,479 (approx. $41,984) for the National Alliance on Mental Illness after the suicide of Etika earlier that year.
Black married singer Tanya Harden in 2006, and together they have two sons: 15-year-old Samuel Jason Black and 13-year-old Thomas David Black.
For a daily dose of 9Honey, sign up here to receive our top stories straight to your inbox