The crisis has caught up with us, and now we're asking our readers to invest in Eurozine to help us get through an exceptionally lean year in 2022.
Eurozine has been offering outstanding content for free for over 20 years. Your support is crucial to maintaining this work: we are launching a Patreon campaign, offering exclusive articles, recordings, events and merch to those who pledge a few euros a month.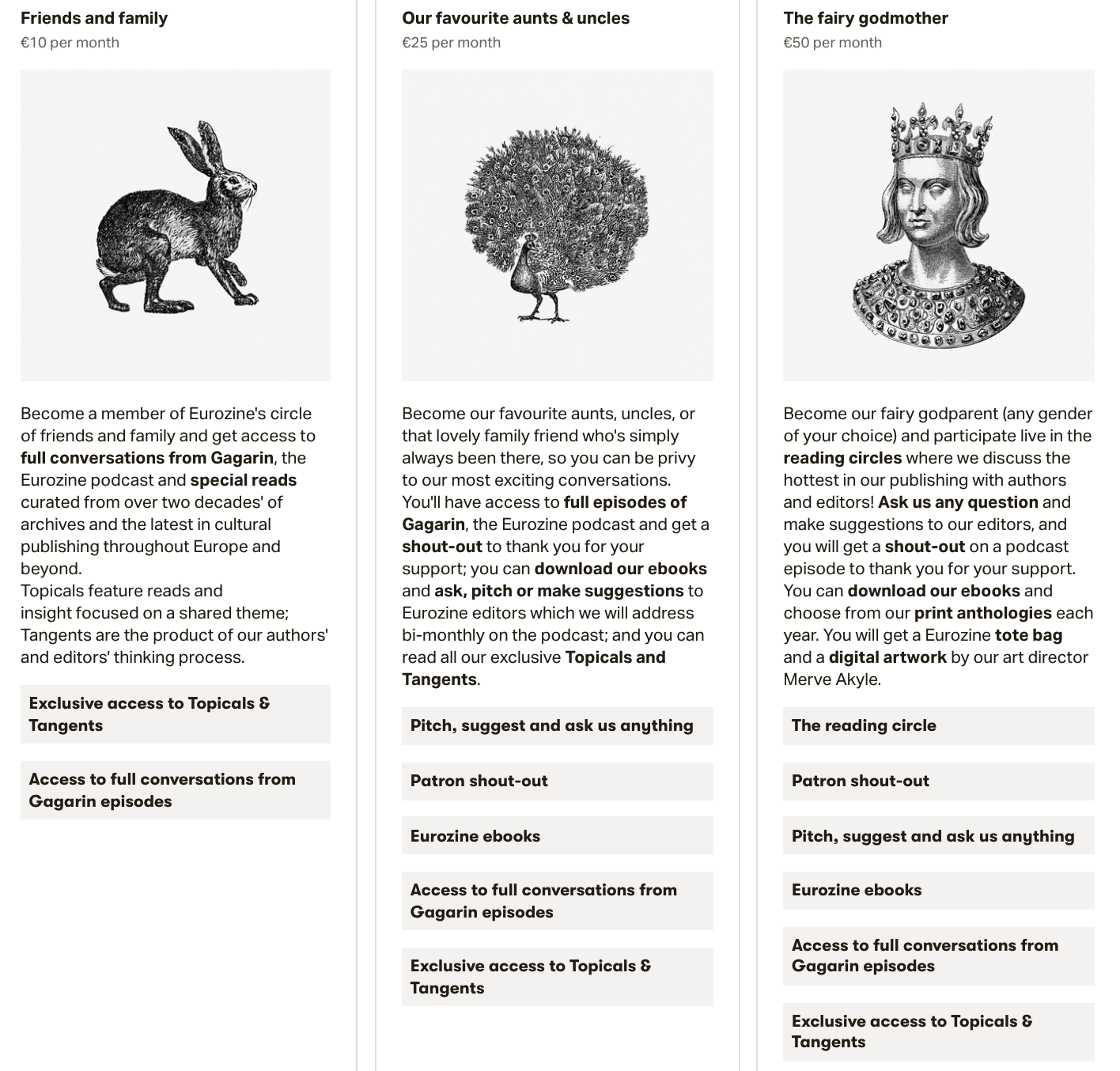 Initially, we were lucky in the pandemic. Collegial contact had become scarcer and hours-long meetings were tiring, but online publishing and working with our network partners were easy to adapt to remote work. The Eurozine network had always been geared for long-distance relationships, with the annual meetings serving to refresh our connections to get us through another year.
We've been really excited to see our readership triple since early 2020, which is a delightful development. Our audience has significantly grown in eastern Europe and the Middle East, which is especially pleasing to us personally.
But despite our growth, and as the crisis expanded, cultural funding has been steadily diminishing. And with it our capacity for conventional fundraising. Eventually, the chase caught up with us. Now we are heading into a new year with a significant budget gap.
So we are asking for our readers' help to secure Eurozine's publishing for 2022. We are hoping to raise €10,000 from regular donations. This target is about a tenth of the amount we need to raise, and we are looking for grant funding too. But these small donations will provide a dependable footing and greater resilience.
So please, become a patron by pledging your support, and help us get the word out about this campaign! Every little helps, and we will thank you for your generosity with exclusive content of the same outstanding quality that you already know from Eurozine.