These homemade crunchy cheese crackers are made from sharp cheddar and Pecorino Romano cheese, flour, butter, and cold water.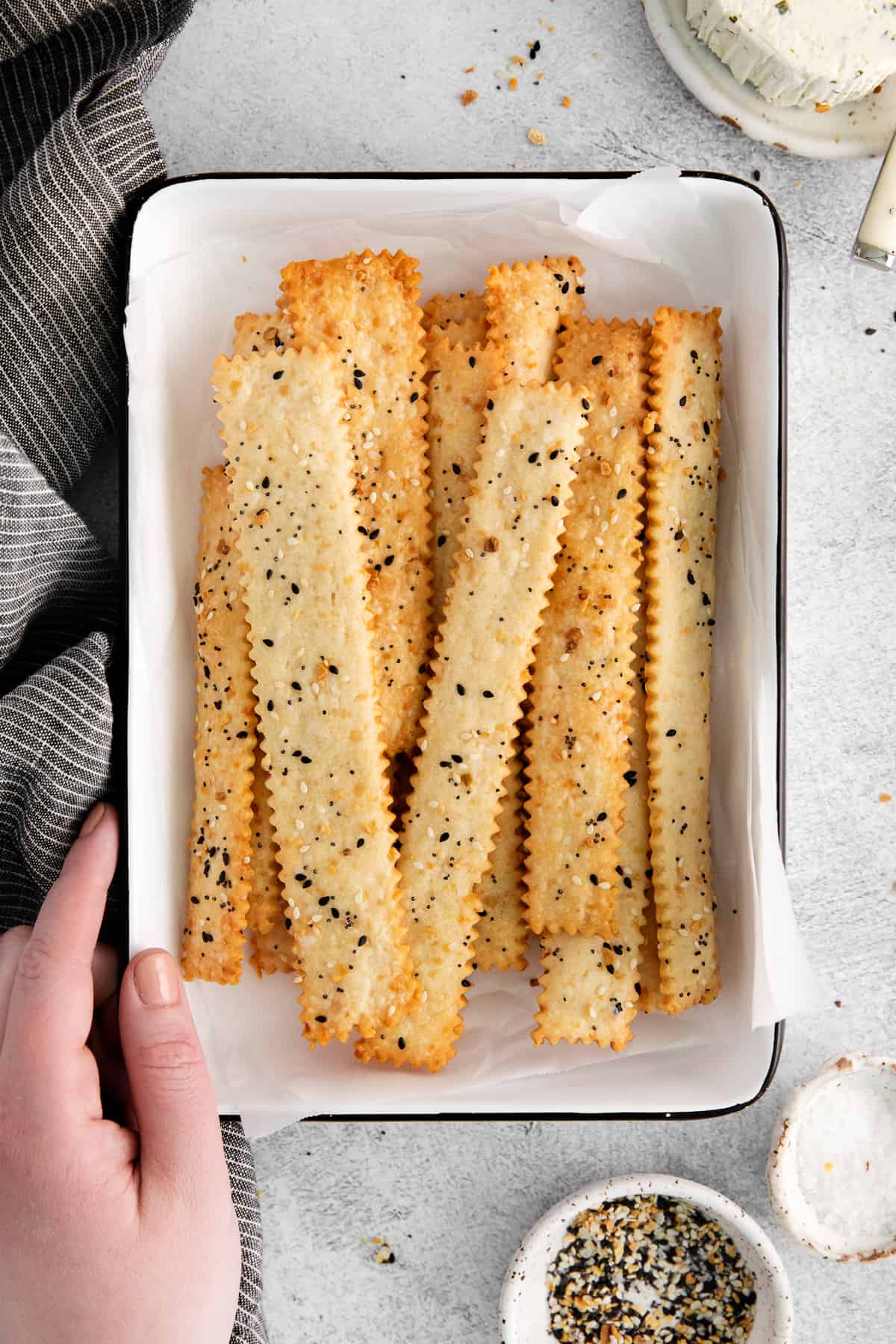 Easy Cheese Crackers
Ever wonder how to make your own crackers? This cheese crackers recipe comes together with 2 different kinds of cheese and just a few more ingredients.
They're crunchy and delicious served with hummus, cheese, or charcuterie. Heck, they're even delicious eaten on their own.
Why you'll love them!
Perfect with dips and charcuterie
Easy and homemade
Crunchy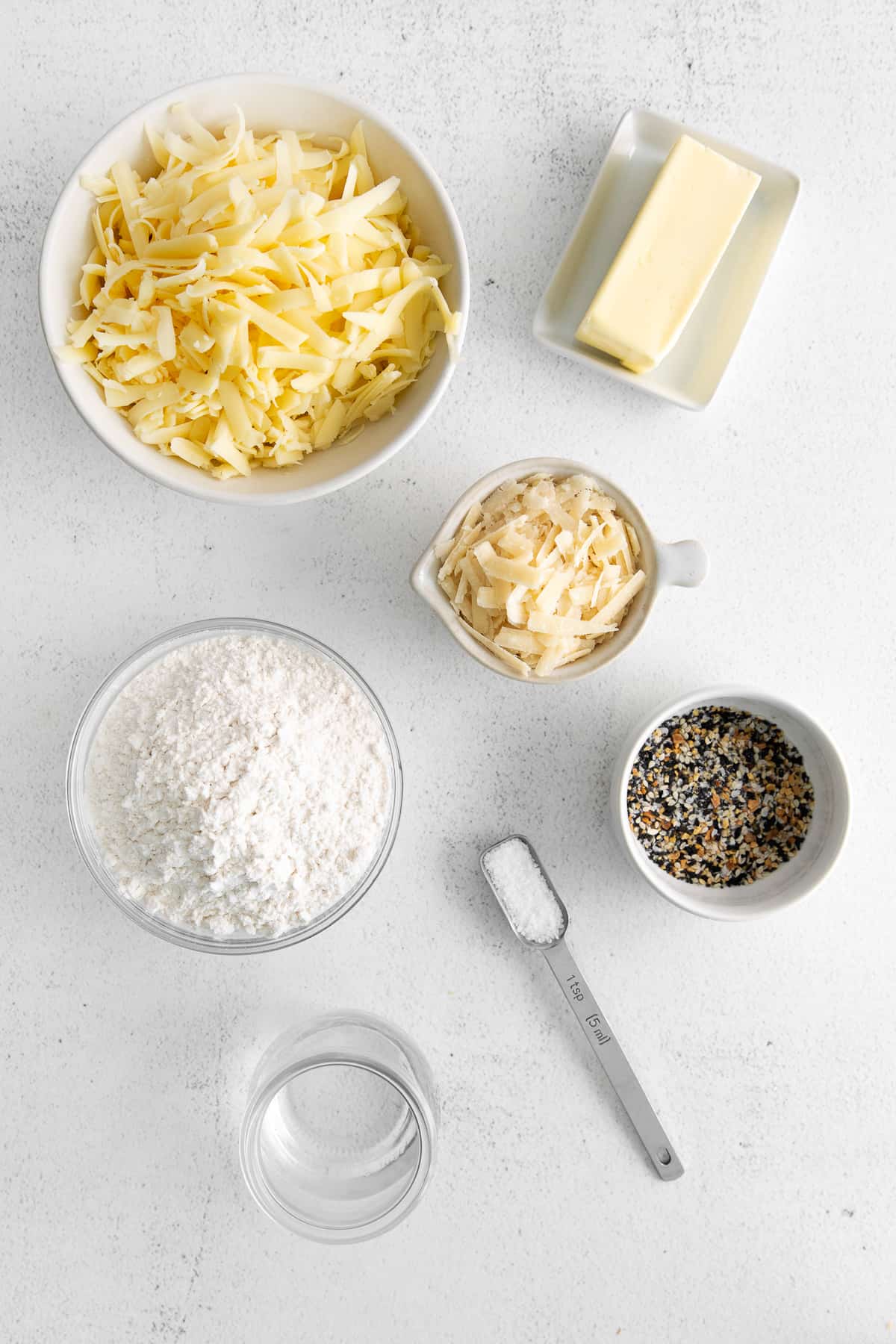 Featured Ingredients
Cheeses: this recipe calls for sharp white cheddar cheese and Pecorino Romano cheese. You're more than welcome to use yellow cheddar or parmesan instead.
Flour: you'll need all-purpose flour for this cheese crackers recipe. We haven't tested it with any other flours.
Butter: butter is the fat used for these crackers..
Cold water: cold water is what molds the dough together.
Seasonings: feel free to use any seasonings you want on top. We tried this recipe with both everything bagel seasoning and Italian seasoning.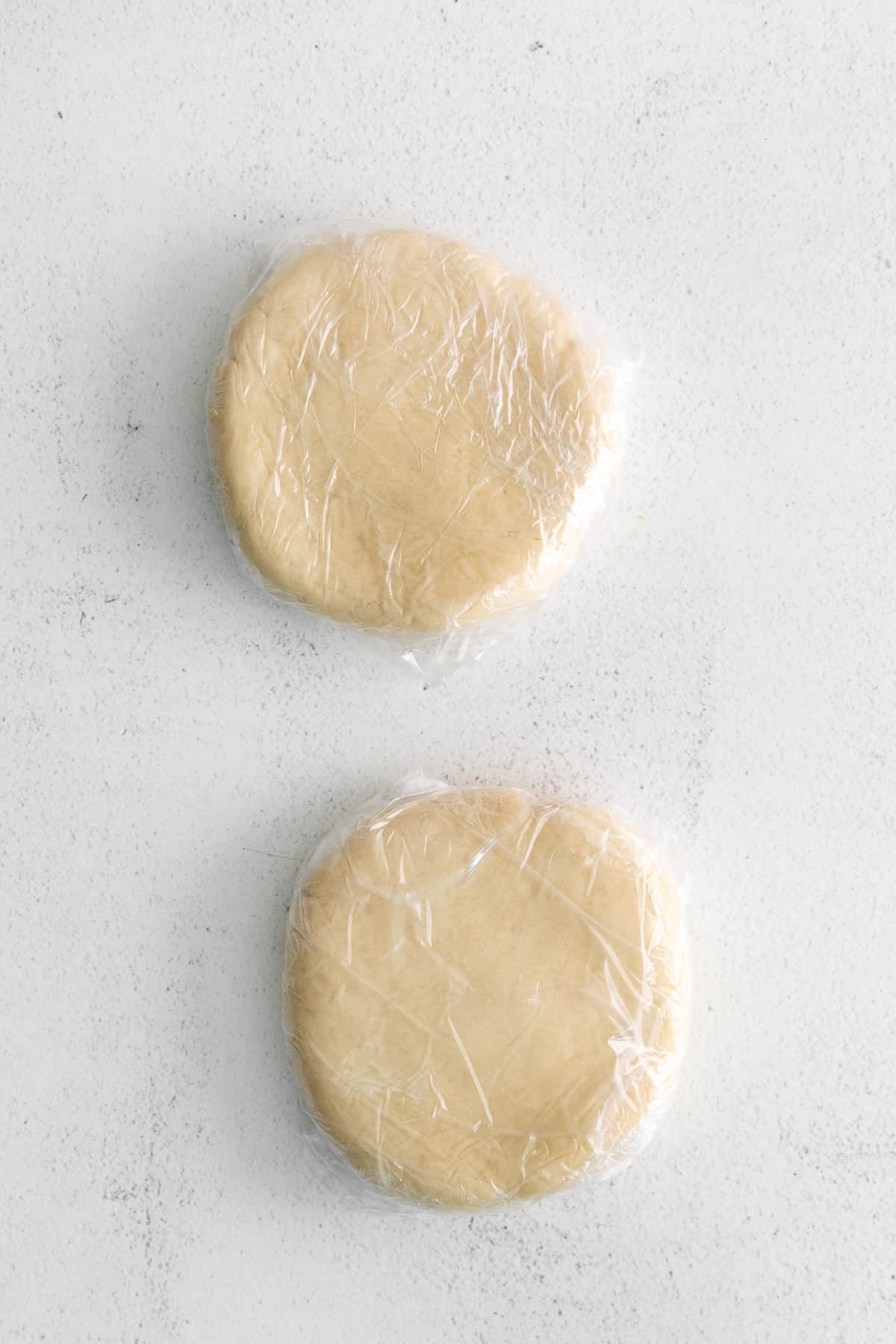 How to Make Panera Mac and Cheese
Cream Butter and Cheese
Add the butter and cheeses to an electric stand mixer. Beat on medium/high for 5-6 minutes until smooth and combined
Add Flour & Water
Slowly add the flour and mix until combined.
Then, add the water by the teaspoon and mix until a dough forms.
Form Balls and Refrigerate
Form the dough into 2 balls and then flatten them into discs. Wrap them in plastic wrap and then refrigerate for at least 1 hour.
Roll and Cut
Roll the dough out on a piece of parchment paper until it's 1/8 of an inch thick. Sprinkle on desired seasonings and lightly roll them into the dough.
Use a ruler to measure out 1-inch and then cut the dough into long strips. Then, use a pizza cutter or pastry cutter to slice the dough into crackers. Feel free to cut your crackers into long crackers like we did (7-8-inches long) or into squares. They will bake the same.
Transfer the piece of parchment paper onto a baking sheet.
Freeze
Transfer the baking sheet into the freezer for 15-20 minutes to set.
Tip: Do not skip this part! Freezing the dough will set it so that your crackers don't spread while baking. It's just like sugar cookies 😀
Bake
Bake at 375ºF for 15-17 minutes or until they begin to turn golden brown.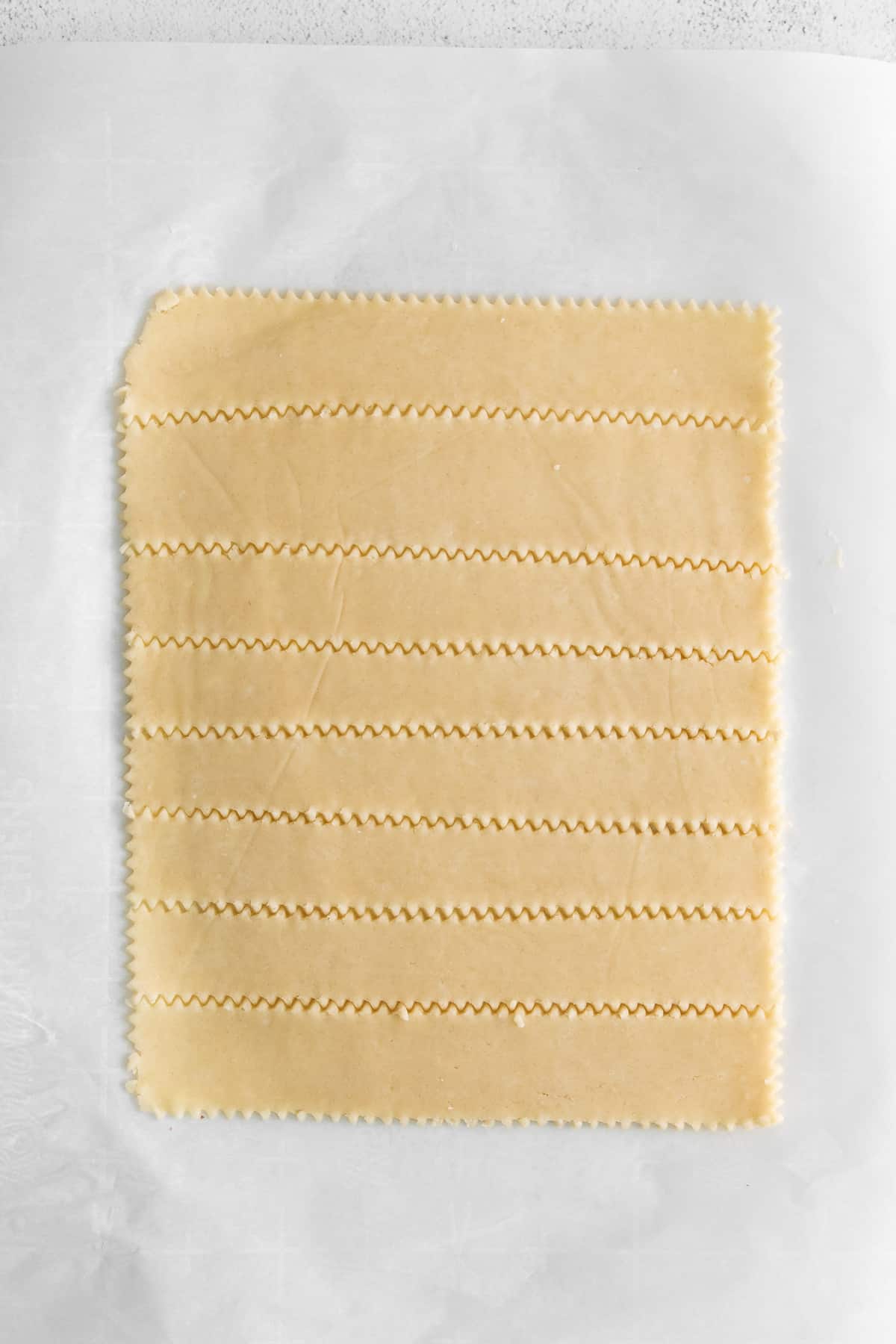 Serving Suggestions
Cheesy Hot Crab Dip: Hot crab dip is cheesy, creamy, and so delicious with tortilla chips. Make this crab dip recipe for game day or any holiday gathering.
Chicken Bacon Ranch Dip: This Chicken Bacon Ranch Dip is a deliciously savory and cheesy appetizer that is served warm. Make this dip with 6 ingredients in 15 minutes flat!
Cold Crab Dip: This crab dip is made with only 6 ingredients and is ready to eat in under 15 minutes! It is the perfect appetizer for any event or even just a delicious protein-packed snack to make for the week.
Baked Brie: Seriously this Baked Brie with Fig Jam is going to be your new go-to Baked Brie in Puffed Pastry recipe. It's so flavorful and delicious.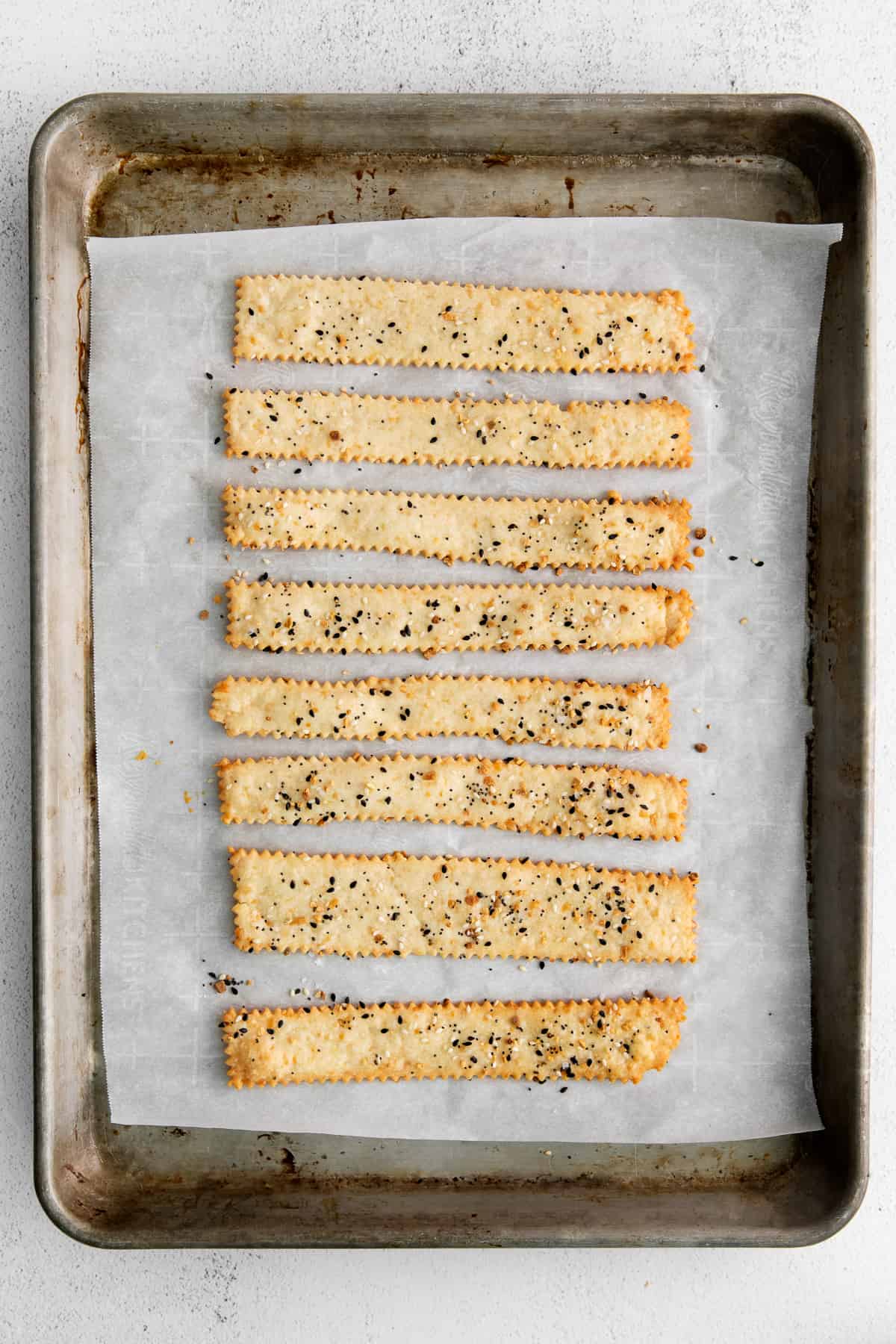 Storage
Store cheese crackers in an airtight container in a cool, dark place for up to 3 days. These crackers are best if eaten immediately.