A number of Aussie stars have taken to social media to mourn the loss of Glenn Wheatley, the 74-year-old music industry icon who died from COVID-19- related complications.
Wheatley had been sick with coronavirus for the past weeks and is believed to have passed away in Melbourne yesterday.
2GB's breakfast host Ben Fordham paid tribute to the late icon on his radio show, saying, "without Glenn Wheatley, there'd be no John Farnham".
Wheatley was Farnham's manager and mortgaged his house to fund the Whispering Jack album.
READ MORE: Rebel Wilson hints at new romance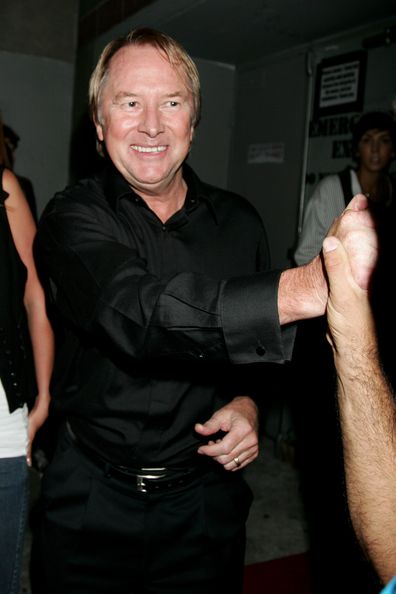 "Australia has lost a legend of the music industry," Fordham said this morning.
"We send our prayers to Glenn's wife, Gaynor and their three children: Tim, Samantha and Kara."
In a statement posted to their Facebook page, The Masters Apprentices said they were "deeply saddened" by Wheatley's death. Wheatley played bass for the band in the 1960s.
"He has left his mark forever on Australian Music," they said.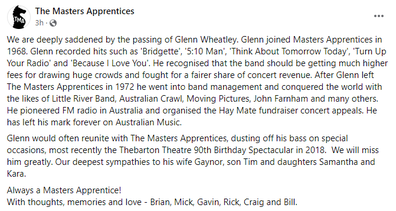 "We will miss him greatly. Our deepest sympathies to his wife Gaynor, son Tim and daughters Samantha and Kara.
READ MORE: Ex-Bunnings employee reveals big secret behind loudspeaker announcements
"Always a Masters Apprentice! With thoughts, memories and love — Brian, Mick, Gavin, Rick, Craig and Bill."
Today Show entertainment reporter Richard Wilkins led tributes overnight, saying he was "gutted" to learn of the tragic news.
"What a man … what a life … what a beautiful family … RIP," Wilkins tweeted.
Today Extra host David Campbell also honoured the music manager, writing, "This is so bloody sad. What a lovely man. My thoughts go to Gaynor and the family. Also to John Farnham, their legacy was remarkable."
Peter FitzSimons called Wheatley a "fascinating man" and noted the music legend's determination in the industry.
"Sorry to hear this. Fascinating man. Extraordinary life, with some great ups and devastating downs, but he came through it all smiling," he tweeted.
See more tributes below:
More to come.
For a daily dose of 9Honey, subscribe to our newsletter here.