A fourth woman has come forward to accuse Sex and the City star Chris Noth of sexual assault, alleging the actor threatened to ruin her career if she spoke out.
Singer Lisa Gentile shared her account in a press conference, claiming Noth had forcibly kissed and groped her in her New York apartment after meeting him at a restaurant in 2002.
The musician met Noth, now 67, in 1998 at Da Marino, a Manhattan restaurant where another of Noth's accusers said she was assaulted by the actor, The Guardian reports.
READ MORE: Chris Noth's marriage reportedly 'hanging by a thread' after sexual assault allegations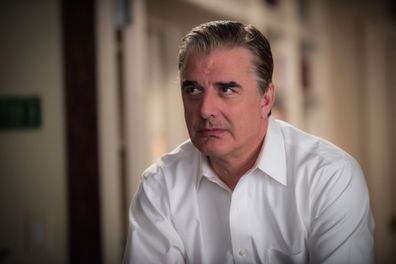 READ MORE: Sex and the City stars address co-star's sexual assault allegations
Recalling the night, Gentile alleges Noth gave her a ride home and asked to see her apartment, before he pushed her upon a countertop and forcibly kissed her and groped her breasts.
"He was slobbering all over me, and I quickly became uncomfortable. He became more aggressive, put both hands on my breasts and began squeezing them very hard over my shirt," Gentile said on Thursday.
"I kept pushing his hands down while he was pushing mine up. I was trying to get him to stop. Then he pushed my hands down toward his penis."
Gentile claimed when she pushed Noth away he became "extremely angry" and "started screaming and calling me a tease and a b—. He stormed out of my apartment."
The next morning, Gentile alleges Noth called her and warned "if I ever told about what happened the night before that he would ruin my career that I would never see him again and that he would blacklist me from the business".
"I was afraid to come forward because of Noth's power and his threats to ruin my career," Gentile said, revealing she gained the courage to go public to support the women who spoke out before her.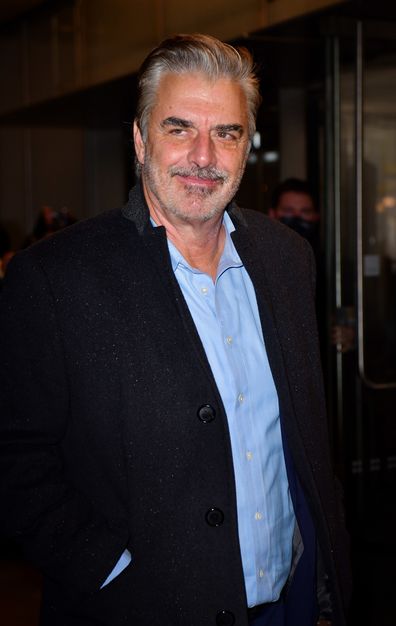 READ MORE: Chris Noth accused of sexual assault by two women, actor says claims are 'categorically false'
Gentile's account follows three other claims from women who allege Noth sexually assaulted them between 2004 and 2015.
Two women who made the claims to The Hollywood Reporter do not know each other and spoke under the pseudonyms Zoe, now 40, and Lily, now 31.
A third woman then came forward with her own claims of sexual assault. Speaking to the Daily Beast, the woman said the alleged incident occurred in 2010 when she was 18 years old and working as a hostess in a Manhattan restaurant.
The actor has denied the allegations in a prepared statement, describing them as "categorically false".
"The accusations against me made by individuals I met years, even decades, ago are categorically false," Noth said.
"These stories could've been from 30 years ago or 30 days ago — no always means no — that is a line I did not cross.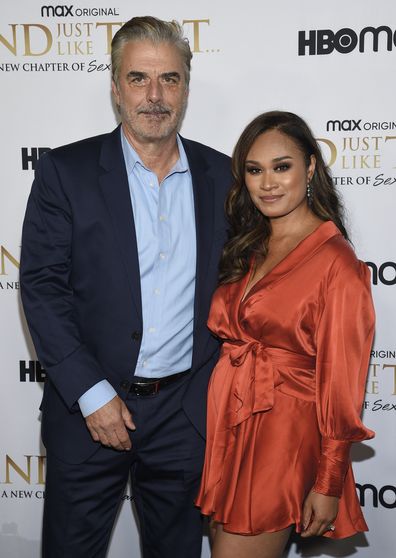 READ MORE: James Franco addresses sexual misconduct allegations for first time
"The encounters were consensual. It's difficult not to question the timing of these stories coming out. I don't know for certain why they are surfacing now, but I do know this: I did not assault these women."
Noth has not yet commented on Gentile's allegations.
Noth's co-stars in Sex and The City and the reboot And Just Like That — Sarah Jessica Parker, Cynthia Nixon, and Kristen Davis — jointly voiced their support for his accusers.
Since the allegations broke, Noth has been dumped from TV show The Equalizer, a $16 million deal for his tequila brand has been pulled and the actor has been dropped by his talent agency.
Noth's viral Peloton commercial featuring a Ryan Reynolds voiceover was also ditched immediately after the reports came to light.
If you or someone you know is impacted by sexual assault, domestic or family violence, call 1800RESPECT on 1800 737 732 or visit their website. In an emergency, call 000.
For a daily dose of 9Honey, subscribe to our newsletter here.