Elton John has insisted he's fine after pictures surfaced of him in a wheelchair during his Farewell Yellow Brick Road tour this week.
The music legend, 75, assured fans via Instagram that he was in "top health," explaining how his team offered to push him in a wheelchair following their arrival at Leipzig Airport and another long show.
"I want to thank all my fans for reaching out to ask about my health, after the tabloids ran a silly story about my 'looking frail" in a wheelchair," his post began.
READ MORE: Sarah Jessica Parker addresses 'very painful' Kim Cattrall feud
"The true story is that I'm in top health, loving my shows and playing and singing at my very best. I give 100% every night and never want to disappoint, especially after everyone has waited so long to get back to seeing shows. Your response to every show has been phenomenal and I'm loving every minute of it."
John went on to explain that upon their arrival at the airport, part of it was closed – meaning that "it was an extremely long walk" for the singer "to get to the plane."
READ MORE: Queen pulls out of Service of Thanksgiving at St Paul's Cathedral
"My team kindly laid on a wheelchair so I could rest my hip after doing the show," he added. "That's all folks."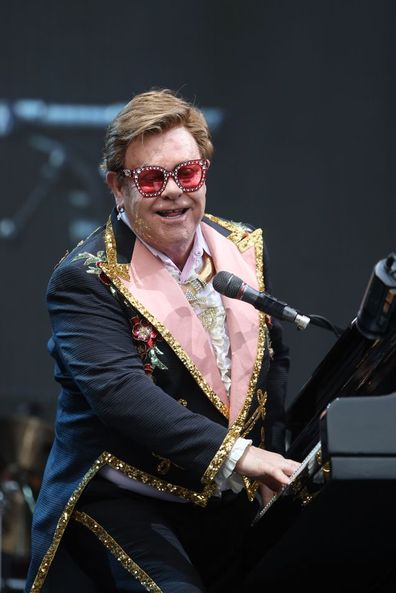 "Last night was another blockbuster show in Bern and I'm looking forward to seeing everyone at this weekend's sold-out show in Milan. Thanks for all your kind words of support!" he concluded his post.
Photos of the 'Rocketman' hitmaker surfaced yesterday of John being pushed by one of his team members at the airport. Several outlets reported that the performer "looked frail" and "fragile" as he stepped out with his crew.
In November 2021, John discussed his recent hip injury during an appearance on Lorraine. He explained that he was forced to postpone some dates on his tour but has since had surgery.
"I can't move sideways, I can't get in and out of a car," he said at the time. "The decision had to be made because I wouldn't want to go on stage and give less than 100 per cent."
For a daily dose of 9Honey, subscribe to our newsletter here.