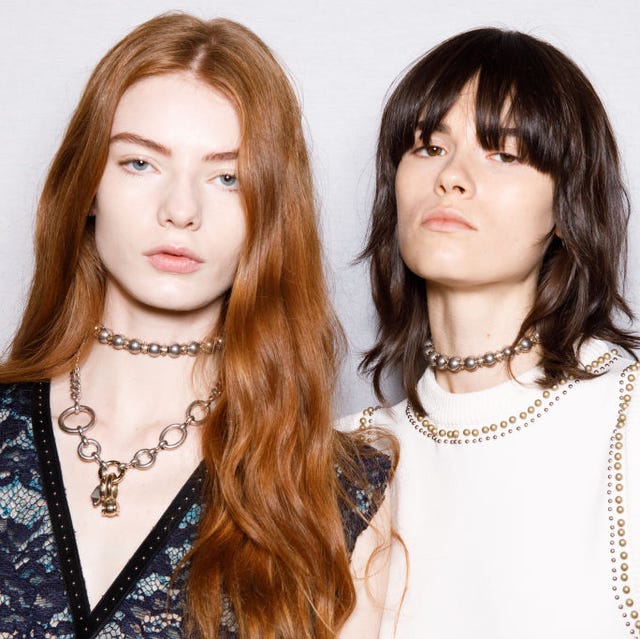 Rosdiana CiaravoloGetty Images
Thanksgiving, the time to be grateful. What am I thankful for this year? Oh, just the abundance of beauty sales that mean I can finally stock up on the items I've been craving, lusting after, wishing was mine. For the skincare-lover, you're probably bored of hearing about how wonderful Drunk Elephant is. Celebrities, dermatologists, and the occasional YouTube star has already given out all the rave reviews a brand could want. You're not going to stop hearing positive things, so if you can't beat 'em, join 'em. And that's where this sale comes in.
For three beautiful days, almost everything on Drunk Elephant's site is 20% off, including their limited-edition Holiday sets. That means that not only can you restock your favorite products–or try the brand for the first time at a discounted price–but you can pick up some goodies to give away as gifts should the mood strike you. If you aren't sure which items you absolutely should try, here are 13 of their best products that you should treat yourself to during this sale event.
1
C-Firma Day Serum
Recently re-formulated, this vitamin C serum gives a gorgeous glow while improving skin's texture. Just mix the powder into the liquid formula and shake it up like you're making a cocktail.
2
Virgin Marula Luxury Facial Oil
For the chronically dry or dull, there's a reason why this face oil is coveted by the best of the best. It revives, plumps, and hydrates for a dewy glow. 
3
T.L.C. Sukari Babyfacial
Maybe you can't hop into a time machine, but your skin can with this product. It removes all that dead skin and pollution that's been clogging up your pores without you needing to make an appointment with your aesthetician.
4
T.L.C. Framboos Glycolic Night Serum
Don't we all want to be like sleeping beauty and wake up after a slumber somehow looking cuter? This gently exfoliating night serum makes that dream into a reality. 
5
Protini Polypeptide Cream
Your lightweight moisturizer probably can't cut it in this dry wintery season. This cream manages to both be incredibly hydrating without making you look oily or too shiny.
6
B-Hydra Intensive Hydration Serum
For even more hydration, a serum can penetrate deeper into the skin for long-lasting effects. This one has a cult-following of dewy, glass-skinned fans, which is the best endorsement one could hope for.
7
Littles Night Out ($70 Value)
Not sure which product to invest in? Grab a bag of minis that has all of the brand's bestsellers. This set lasts a surprisingly long time, and it's a great way to get more for your buck and find the perfect product for you. 
8
Beste No. 9 Jelly Cleanser
So many cleansers leave your face feeling tight and dryer than ever. This is the antidote to those formulas. It gives an effective cleanse without stripping the skin of the moisture it so desperately needs.
9
Sugared Koffie Almond Milk Body Scrub
We treat our face so well, but what about our bodies? Just like you need a cup of coffee in the morning to feel alive, this body scrub rejuvenates your skin leaving it softer than you ever could've imagined. 
10
A-Passioni Retinol Cream
It's time to finally commit to starting a retinol routine. If you're a newbie to this ingredient, this version from Drunk Elephant is gentle enough for beginners. Just remember to start slow and work your way up to using it more often.
11
In the Hair and Now ($86 Value)
Your scalp also needs skincare benefits, so the hair that grows out of it is healthy and long. This bundle has all the products you need to get started: a scalp scrub, a shampoo, and a lovely conditioner.
12
Slaai Makeup-Melting Butter Cleanser
If you perpetually walk around with days-old mascara still under your eyes, it's time to invest in a top-quality makeup remover. This cleansing balm melts off all those products and washes off like a hydrating milk.
13
Lippe Balm
Chapped lips will never be in style, so it's time to treat them properly. This little balm is so hydrating and luxe that you'll want to apply it every thirty seconds.
This content is created and maintained by a third party, and imported onto this page to help users provide their email addresses. You may be able to find more information about this and similar content at piano.io