Bruce Willis' wife Emma Heming is learning to focus on her own needs as she continues to support the actor in living with a brain disorder.
In a new Instagram post, the former model said she has come to the realisation caring for yourself as well as your sick loved one is beneficial for all.
"Someone told me not long ago that when you over-care for someone, you end up under-caring for yourself," read a quote from The Women's Alzheimer's Movement's Instagram account, which Heming shared on her Instagram Story.
READ MORE: Lip reader captures stern moment between Kate and Prince Louis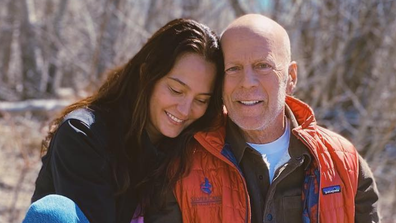 In her accompanying caption, the 43-year-old also explained why the quote resonated with her on many levels. 
"When you put everyone's needs above your own, no one wins," she wrote. "I don't do this perfectly but I really am trying so I can be the best I can be for the people I love and adore."
Earlier this month, Heming admitted to US parenting site The Bump that her husband's diagnosis has taken a toll on her. 
READ MORE: Johnny Depp's surprise move following trial
"I put my family's needs above my own, which I found does not make me any kind of hero," she told the outlet. "That amount of care for everyone else within my household had taken a toll on my mental health and overall health. And it served no one in my family."
Heming said she makes a conscious effort to make "the time for self-care" daily as it also benefits Willis and their daughters: Mabel, 10, and Evelyn, eight. 
READ MORE: Mum shocked by 'little white grains' on daughter's toenail
Back in March, Heming and Willis' ex-wife Demi Moore revealed the actor had aphasia, a rare language disorder that is caused by brain damage and affects communication ability. As he focuses on his health, the extended Willis clan said the actor was taking a step back from acting.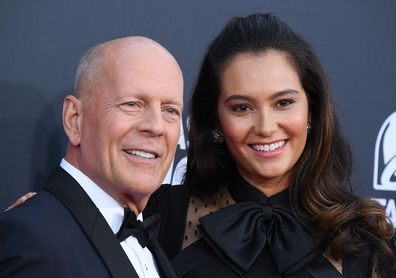 "To Bruce's amazing supporters, as a family we wanted to share that our beloved Bruce has been experiencing some health issues and has recently been diagnosed with aphasia, which is impacting his cognitive abilities," Willis and Moore shared in joint statements posted to Instagram. 
"As a result of this and with much consideration Bruce is stepping away from the career that has meant so much to him. This is a really challenging time for our family and we are so appreciative of your continued love, compassion and support," it continued. "We are moving through this as a strong family unit, and wanted to bring his fans in because we know how much he means to you, as you do to him. As Bruce always says, 'Live it up' and together we plan to do just that."
For a daily dose of 9Honey, subscribe to our newsletter here.