An incredible story about Bert Newton has been revealed following the TV and radio legend's death at 83.
Appearing on Ben Fordham Live this morning on 2GB radio, entertainment reporter Peter Ford recalled Newton's kind gesture and a secret gift he gave one of his friends who was dying with AIDS many years ago.
"This goes back about 31 years ago," Ford told host Ben Fordham. "I had a friend at the time who was dying as a result of AIDS.
READ MORE: 'His shadow will loom large over me': David Campbell reflects on Bert Newton's legacy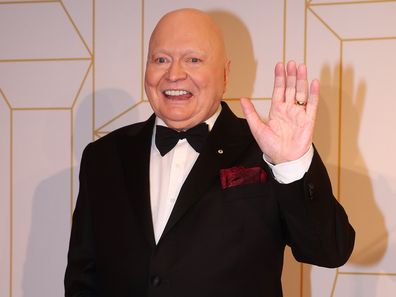 "In Melbourne, we had a place called the Fairfield Infectious Diseases Hospital — I mean, even the name's scary. That's where the AIDS patients went and that's where my friend was."
"I was trying to find ways to cheer him up," Ford continued, revealing he sent out several cards to a number of celebrities asking them to sign it for his friend.
"Everyone did it in a week — except Bert."
Ford added he was "a bit disappointed" not to have heard from Newton and assumed he was "busy". But days later, when Ford visited his friend in the hospital, the unthinkable happened.
READ MORE: Richard Wilkins remembers Bert Newton
"The bloke on the desk said 'You're not gonna believe it, Bert Newton's been here for the last few hours. He's gone around to every single person in the AIDS ward and sat with them, told them stories, made them laugh'," Ford recalled.
"And I went into my friend, who suddenly was on a high — he literally had days to die — and he said, 'I can't believe it, Bert was here for over an hour and he told me these amazing stories.'"
Ford said he then looked across to his friend's bedside table and noticed Bert had left a gift: one of his four Gold Logie awards.
READ MORE: Tributes flow as Bert Newton dies aged 83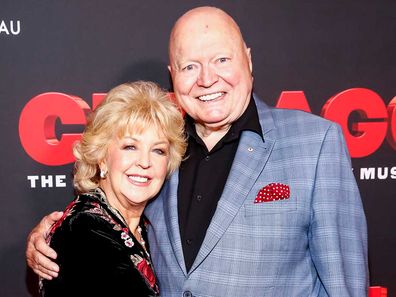 "Bert had actually left this complete strange one of his Gold Logies," he said.
"I rang Bert and I said, 'I can't believe you did that' and he said, 'Of course, but you can't ever report that till I've carked it,' those were his words. He said, 'I've broken some Logie Law and they'll probably come after me.'"
Ford said Bert's kindness showed a lot about the TV legend as a person, and that there were many other great stories of Newton going above and beyond.
Bert had been battling complications since undergoing surgery to have his leg amputated in May. He died on Saturday at age 83.
IN PHOTOS: Celebrities you forgot attended the Melbourne Cup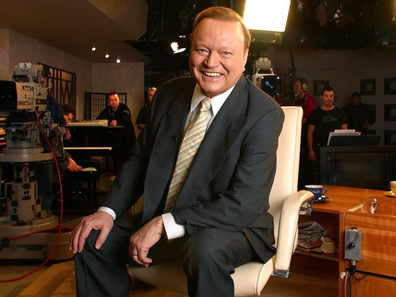 His wife, Patti Newton, described him as "the most wonderful man" who should be remembered, "as the legend that he was".
"It's very, very devastating. All our hearts are breaking because he was just the most wonderful man," she told media outside the couple's Hawthorn East home on Sunday.
Patti and Bert had been married for almost 47 years. He is survived by Patti, children Lauren and Matthew, and his grandchildren.
For a daily dose of 9Honey, subscribe to our newsletter here.