In a Tuesday appearance on "The Howard Stern Show," Cohen was asked about what kept him "from falling in love with" Cooper, given that both men are single, eligible and share a natural rapport.
"We're not in that place," the Bravo host said of Cooper. "It's not what our relationship is based on. We're just friends. That's not a part of it."
Though Cohen acknowledged that the CNN journalist was "a handsome guy," he suggested that the pair's platonic connection was just too established for them to consider further intimacy.
"At this point, we know each other too well," he said. "We're not attracted to each other that way."
In a 2017 appearance on "The Tonight Show with Jimmy Fallon," Cooper explained that he and Cohen were, in fact, set up on a blind date by friends at some point in the 1990s. One introductory phone chat, however, was all it took to convince him that love was not in the cards for the two men.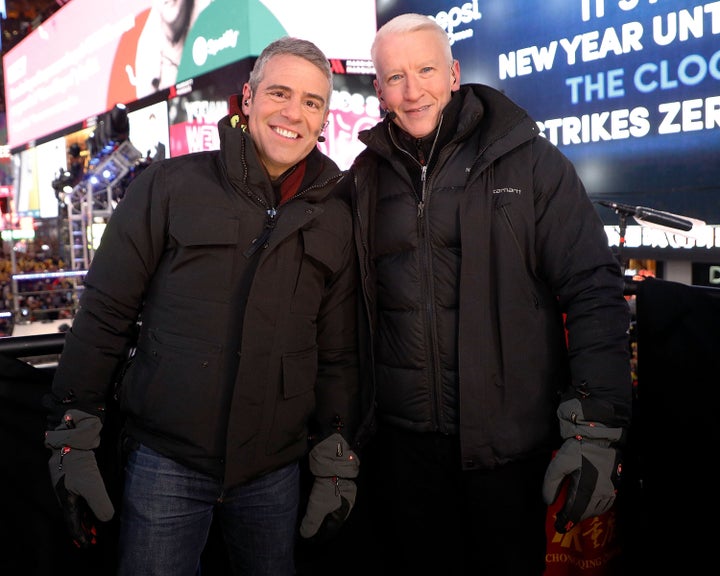 "Andy violated my cardinal rule, which is he asked about my mom within the first minute of talking to me," Cooper said. "It wasn't even a question. It was just like, 'Your mother's Gloria Vanderbilt.' I was like, OK, this is not happening."
And the pair's bond has strengthened in recent years as they each became fathers. Cooper welcomed son Wyatt Morgan, 1, in 2020, while Cohen became a dad to 2-year-old Benjamin Allen in 2019.
Though he'd previously admitted to being "overserved," Cohen said he "will not be shamed" for any of his comments, but did not mention de Blasio by name.
"No apologies for my drinking on New Year's Eve," he continued. "None."
Watch Andy Cohen's "The Howard Stern Show" interview below.