Hollywood actor Matthew McConaughey has paid an emotional visit to his former hometown, which was the scene of a mass school shooting last week.
It has been revealed that McConaughey, who was born in Uvalde, went back to the town in recent days to meet with members of the community.
His visit was made public by US Congressman Tony Gonzales, who shared a photo of himself and the star on Twitter. It was reportedly taken at the local civic centre.
READ MORE: Amber Heard's ex Elon Musk breaks silence on Johnny Depp defamation trial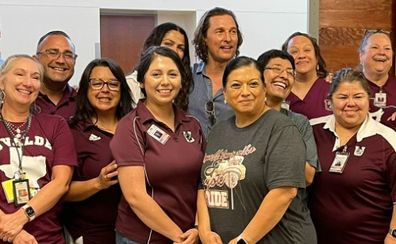 Gonzales wrote: "This week was a solemn reminder that evil exists in the world, but we will never let it break us. We'll unite to be an even more powerful reminder that love never fails and together we can change things.
"Appreciate Uvalde native Matthew McConaughey helping us heal," and the hashtag #UvaldeUnited.
The shooting, at Robb Elementary School, claimed 21 lives, including 19 children and two adults.
McConaughey, 52, shared a statement in the aftermath of the deadly shooting, which began, "Once again, we have tragically proven that we are failing to be responsible for the rights our freedoms grant us.
READ MORE: Princess Charlene makes official return to public life at Monaco Grand Prix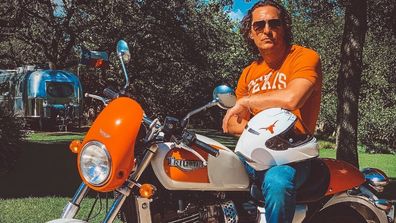 "The true call to action now is for every American to take a longer and deeper look in the mirror and ask ourselves, 'What is it that we truly value? How do we repair the problem? What small sacrifices can we individually take today, to preserve a healthier, safer nation, state and neighbourhood tomorrow?'"
He said Americans could not continue to "make excuses and accept these tragic realities" but "rearrange our values and find a common ground about this devastating American reality."
"This is an epidemic we can control, and whichever side of the aisle we may stand on, we all know we can do better. We must do better.
"Action must be taken so that no parent has to experience what the parents in Uvalde and the others before them have endured."
READ MORE: Meghan Markle's subtle transformation back to her pre-royal style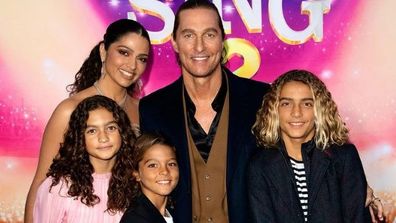 He ended the post, "And to those who dropped off their loved ones today, not knowing it was goodbye, no words can comprehend or heal your loss, but if prayers can provide comfort, we will keep them coming."
McConaughey is a proud Texan who left LA to return to Austin, where he is raising his three children, Levi, 13, Vida, 12, and Livingston, 9, with model wife Camila Alves.
He has not shied away from politics in the past, and even hinted he was considering running for governor of Texas last year before changing his mind.
At the time he released a statement mentioning his hometown.
"As a simple kid born in the little town of Uvalde, Texas, it never occurred to me that I would one day be considered for political leadership. It's a humbling and inspiring path to ponder. It is also a path that I'm choosing not to take at this moment," he wrote.
For a daily dose of 9Honey, subscribe to our newsletter here