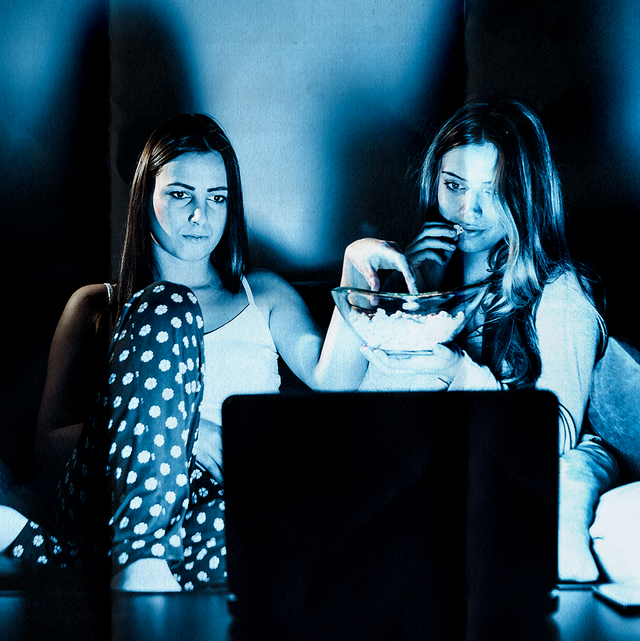 Getty Images
Dedicated true-crime fans know there's nothing like unwinding after a long, stressful day with a refreshing libation, a bowl of popcorn, and an entire marathon of…equally stressful and often v disturbing true-crime docs. Not everyone understands how watching a decades-long unsolved mystery can be relaxing. And you know what? That's fair. But hey, that's why this list of the best true-crime documentaries to watch in 2022 is only for the people who truly get the appeal of watching Dateline instead of going on, um, an actual date.
True crime as a genre has been around for decades, but it really picked up popularity in the '90s with high-profile cases like the O.J. Simpson and Lorena Bobbitt trials. More people were watching TV more than ever, realizing that life is often, in fact, much stranger than fiction. Network news had a tendency to cover the most sensational stories, catering to viewers' appetite for compelling true-crime cases.
When the big era of podcasts began in the 2010s, true crime went from being a somewhat niche interest to a mainstream obsession. And while there's definitely a time and place for a quality podcast, the experience of cozying up with a good ol' fashioned true-crime documentary just can't be replaced. Good news: there are plenty of brand new true-crime documentaries available to watch in 2022, keep scrolling for the best ones to start streaming right now.
Advertisement – Continue Reading Below
Advertisement – Continue Reading Below