Some posts contain compensated links. Please read this disclaimer
for more info.
Written by Jess from Easy American Travel.
The Greek islands are a must-see for every traveler. They offer an experience like no other and provide endless options both on land and by sea. If you're looking to party, here's a guide to 11 Greek party islands that will make your vacation one remember. If you are traveling from America then this would be a must-read guide to get yourself started with partying in Greece.
You'll find everything from wild nightlife in Mykonos, beautiful beaches in Santorini, and even the perfect place for those who want to spend their days relaxing with friends near Naxos! So whether you're planning ahead or just need some travel inspiration now, this is one of the most fun places you can visit!
let's get started, shall we,
Mykonos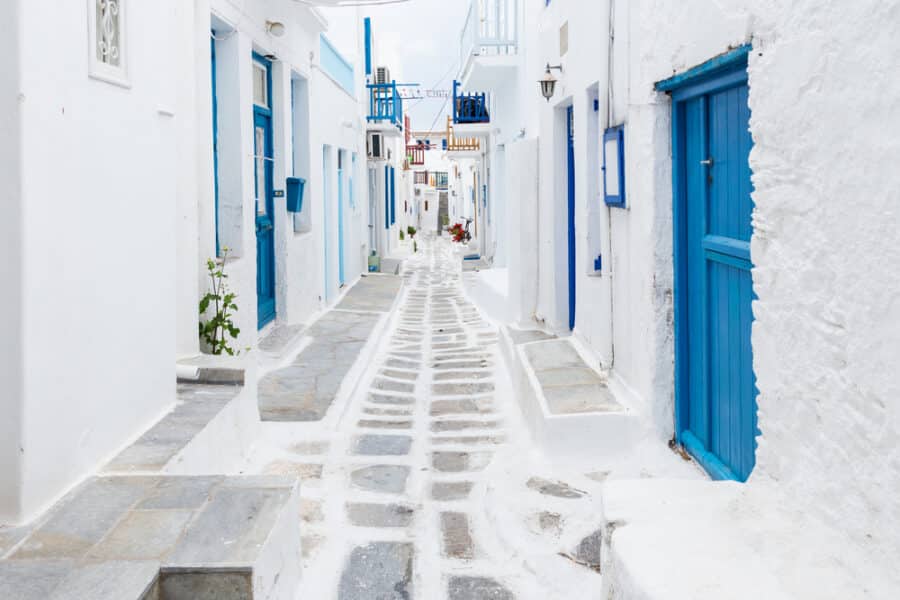 Mykonos is full of art, vibrant people, and great music. Mykonos nightlife is one of the best things to do in Greece! This party island has something for everyone; choose from an incredible array of high-end nightclubs, gorgeous beaches, boutique hotels, and full-blown clubs all over the place. And if you're looking for a more laid-back vibe, this island offers that too.
Mykonos is a party island, but it also offers travelers the chance to relax and enjoy the island without having to worry about the club next door blasting music or about people stumbling out of bars.
You can find great hotels and restaurants on Mykonos, as well as famous sights like Windmills and Windmill Hill. Many people think that Mykonos is the perfect place to stay for a little bit longer than just a few days—it's both relaxing and lively!
Paros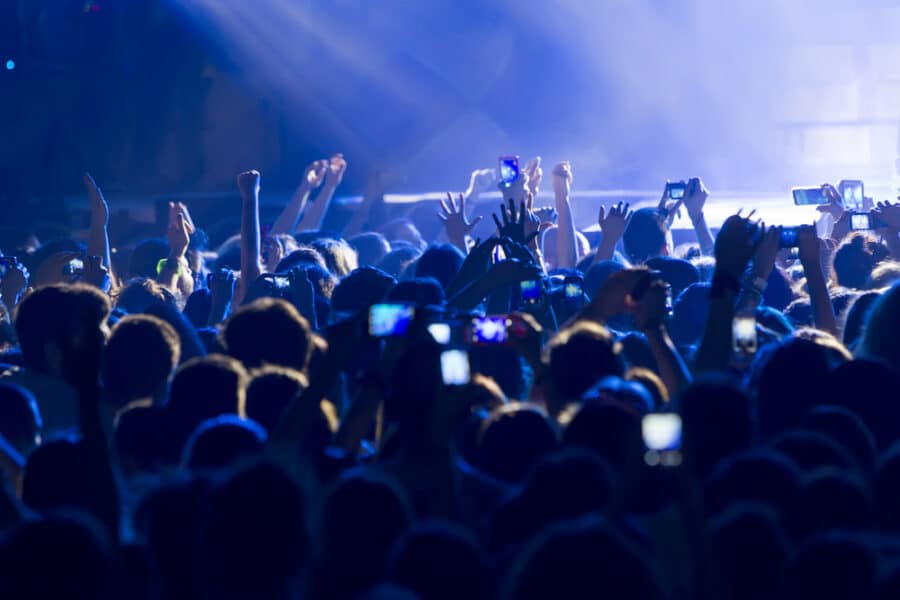 Paros is one of the best party islands in Greece. Paros is beautiful, lively, and fun all at once! The nightlife is constantly changing, so it's always fresh here. You can find everything from bars that play live music to pubs with DJs—and there are also great clubs for those who want to dance the night away. There are lots of great places to stay on this island as well.
Plus, it's only an hour away from Athens. The beaches are some of the most beautiful in Greece, so if you're looking to relax the day away, this is one of the best islands for you! You can also find great restaurants on Paros or enjoy the nightlife by heading to one of many bars, so there's always something fun to do here!
Mytilene (Lesvos)
Mytilene is one of the most beautiful party islands in Greece. Mytilene is located on the island of Lesvos, which is in the northeast part of Greece. This town has a European feel to it since it's one of the oldest cities in Europe. The nightlife here is unlike any other—it's 1000 years old!
There are several pubs with DJs that play incredible music every night. And if you love Greek folk music, this place is for you! You can also find great bars and restaurants all over Mytilene, so if you want to grab something to eat after dancing all night long, there are plenty of options here! It's no wonder that this town attracts people from all over who come to party the night away.
Rhodes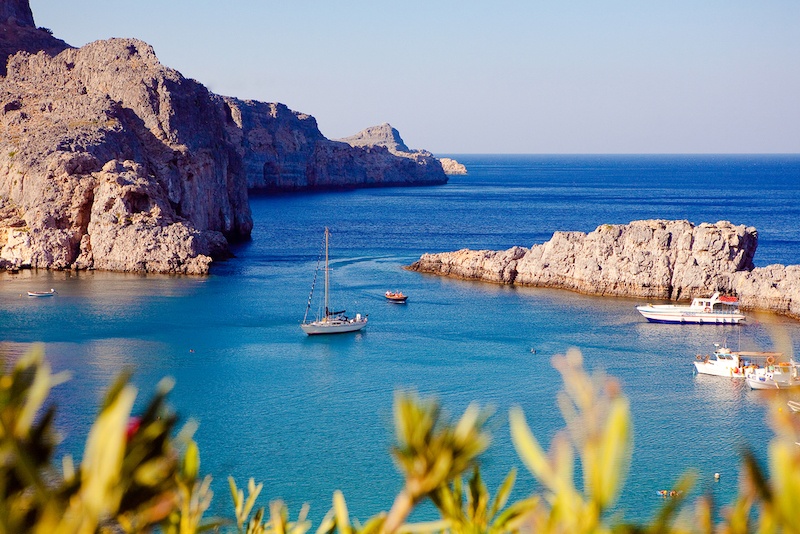 Rhodes, with an ancient city that's also amazing for nightlife! Rhodes is located in the south part of Greece, close to Turkey. There are many things you can do here, so it's perfect for a more extended stay if you want to experience everything this island has to offer. You'll find great beaches and beautiful scenery here, plus some incredible nightclubs that will keep you dancing the night away every single day!
You can find lots of bars on this island as well; there are even somewhere musicians play enjoyable music while you enjoy your drink—and all the locals love it! If you're looking for more than just clubs and bars on your party island, then check out Rhodes; it offers something for everyone.
Skiathos
Skiathos is known for its incredible nightlife and great beaches, Skiathos is an island in the west part of Greece full of fun things to do! You'll find lots of great nightclubs here, including some with incredible music and amazing DJs; it's always super crowded and lively, so you can dance all night long if you want to.
There are also plenty of excellent bars on this island, and they have a relaxed vibe where you can find places to sit outside while enjoying your drink or watching other people party from inside.
There are excellent restaurants on Skiathos if you want something different than just a bar or club—the cuisine here is lovely! You can also find some great places to stay on this island, so you'll have the perfect nightlife experience when it comes to Skiathos.
Lefkada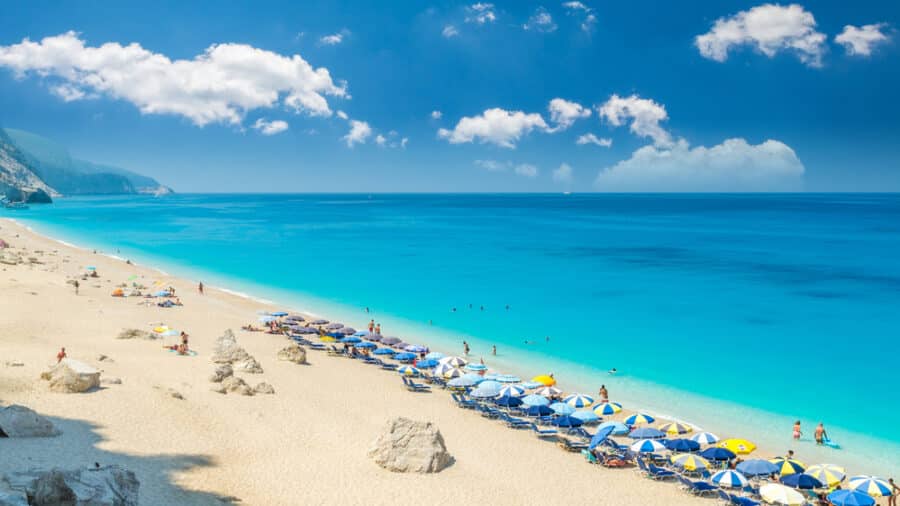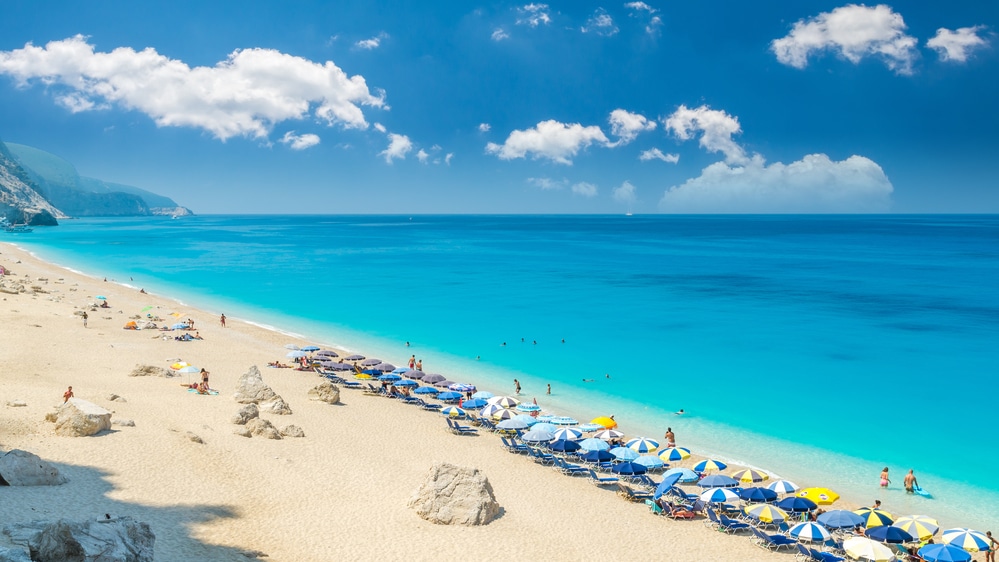 Lefkada, with three different towns that are all incredible for party animals! Lefkada is located in the Ionian Sea, near Albania and Italy. There are three notable towns here: Nidri, Vasiliki, and Lefkada Town itself—and each one has its vibe! You can find lots of bars with house music everywhere up north in Nidri. Vasiliki has several social clubs that play live music and dance music where everyone dances together without being too strict about it; if you want to go out but don't feel like doing the whole dancing thing, you can just sit back and relax.
The best place for nightlife on Lefkada is Lefkada Town itself! Once the sun goes down, people of all ages come out to party; there are so many bars and clubs here that will keep you busy dance floor-hopping until early in the morning! Of course, their plenty of great restaurants on this island as well—plus, it's only a fifteen-minute boat ride from mainland Greece!
Halkidiki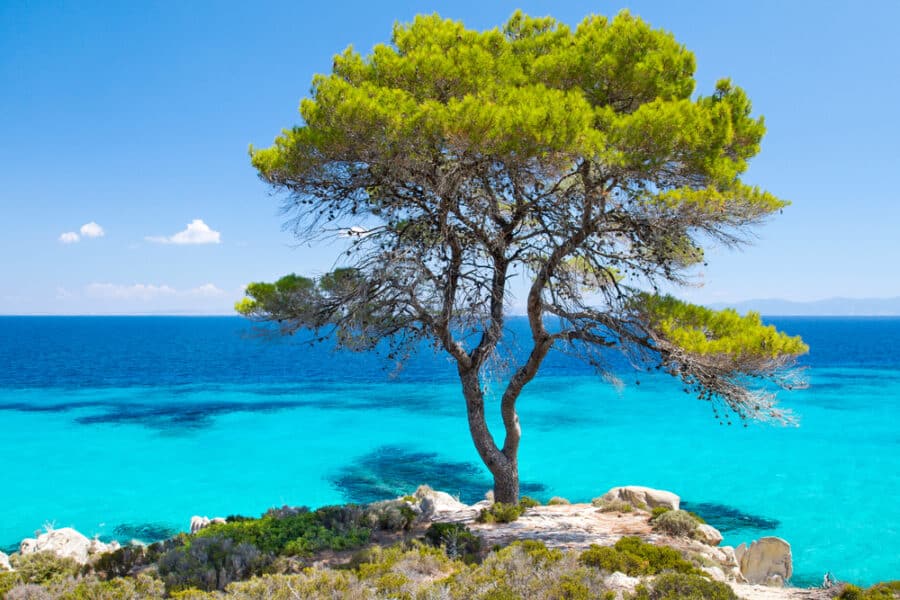 Halkidiki is the party central in Northern Greece, near Thessaloniki! Halkidiki is a place full of bars and clubs—the nightlife here is always something fun to do! The best places to visit are Sidirokastro and Neoi Poroi; they offer incredible music, great beach views, and plenty of dancing! In addition, there are lots of restaurants and several cafes if you want to have a different experience than just dancing all night long. What could be better than enjoying good food while watching everyone around you party away on the dance floor?!
Corfu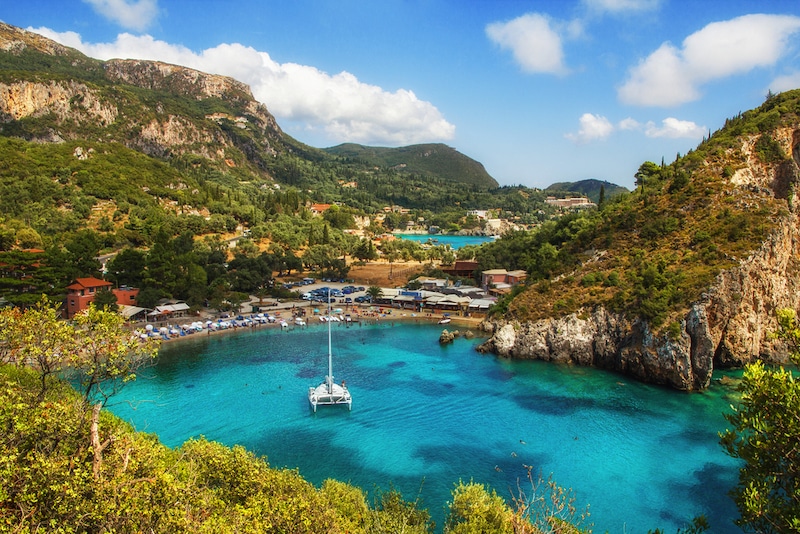 Corfu, with unique clubs that stand out from the rest! If you're looking for fun things to do in Greece, then look no further than Corfu; it's home to lots of great bars and clubs.
You'll find some creative ones here, so you can dance all night long while also enjoying some incredible scenery along with the music.
There are plenty of other options for nightlife on Corfu as well—it's not just about dancing! Some places have live bands performing super fun songs that everyone knows, making it a party that's memorable for all the right reasons. There are also lovely restaurants where you can eat before heading out if you want to fuel up properly!
Ios
Los is famous throughout the world for its fantastic music scene, Ios is an incredible party island! The best clubs are in Chora, so if you're looking to do some dancing, then this is where you should be. There are many places with the house and EDM music playing, making it a nonstop dance party all night long!
You can also head over to Mylopotas Beach once the sun goes down since it's home to many bars and restaurants. They play fantastic music here too, plus there will be other people partying away while you're eating your dinner or hanging out at the bar—which means that you'll never run out of entertainment when it comes to Chora or Super Paradise.
Add these places to party in Ios to your list:
Disco 69 
FarOut Beach Club
Scorpion Club
The Bank
Sweet Irish Dream
Traffic Bar
Flames bar
Slammer Bar
Milos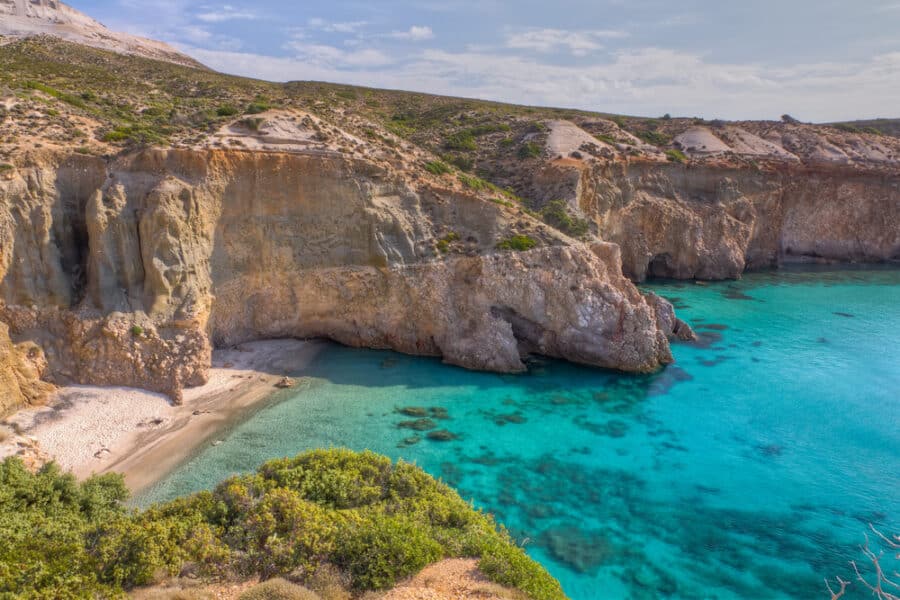 Milos is located in the Aegean Sea; Milos is one of the best party islands in Greece! There are many different bars and clubs that you can choose from here, so there will always be something fun to do.
You can even hop on a party boat if you want a night to remember while also being surrounded by lots of other people who love going out—making it an ideal thing to do when you're in this area. However, if you want to go out but still have a good time, stay around Adamas, where plenty of cafes and restaurants are lining the streets.
Lesbos
Lesbos is famous for its nightlife scene, Lesbos is the number one place to visit if you want to dance all night long! The best clubs are in Molivos and Molyvos, so you can just pick a place where everyone is going—you're guaranteed a fantastic night also a great party boat that will take you to places where people are dancing all night long while enjoying the ocean breeze. So if this sounds like something you'd be interested in, then definitely check it out when you're in Lesbos.
Greek Party Island Conclusion
So, if you're looking for a vacation destination that will have something to offer everyone in your family – from sandy beaches and watersports to historical sites and nightlife – these islands are the perfect fit. With so many diverse options on this list of 11 Greek party islands Americans will love, there's no reason not to book a trip as soon as possible! So, which one do you think is most interesting?
Share